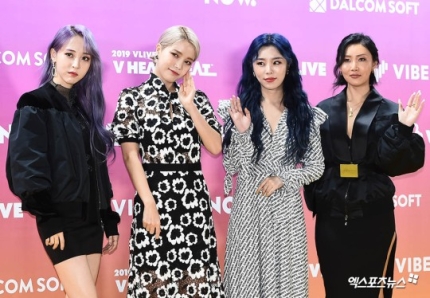 Mamamoo members Solar, Moonbyul, and Hwasa, discussed the renewal of their contract with RBW. In contrast, Wheein is still considering the renewal of her contract with RBW. Mamamoo has been with the management company RBW for the past 7 years.
On March 30th, RBW announced that they signed a renewal contract with Hwasa. It has been two months since Solar and Moonbyul announced the news of their renewal in January.
RBW conveyed the news of the renewal of the contract with Hwasa and emphasized, "We are discussing thoroughly with Wheein."
Mamamoo has already reached its 7th year and discussed the renewal with RBW before the end of this year's contract. When the news about the renewal of the contract between Moonbyul and Solar in January, RBW said, "The current contract period remains. But, since I wanted to give the members who have believed in and worked with me for a long time, I talked early on. As all the members have great affection and pride for Mamamoo, we are expecting positive results." Therefore, Wheein's decision is also highly likely to remain at the agency.
Mamamoo is a girl group that debuted in RBW, founded by hit composer Dohoon Kim in June 2014. Fandoms supported Moonbyul, Solar, Hwasa, and Wheein. They received love and interest from fans as their concept is different from popular girl groups.
In 2016, at the Blue Dragon Film Festival awards ceremony, Moonbyul asked Woo-sung Jung if he will like to date her if she takes one shot. Her adlib has been the talk of the town. She was loved worldwide by promoting the charms of' pleasure' and 'girl crush.'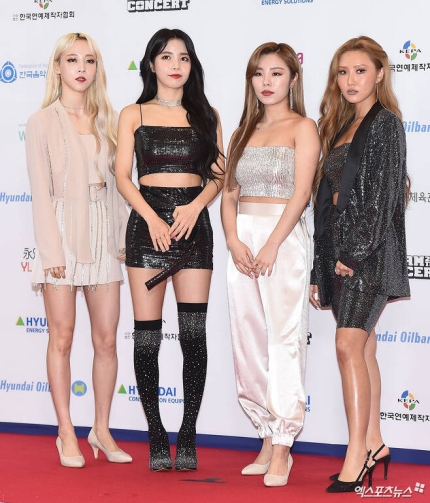 Their debut songs 'Mr. Ambiguous,' 'Um oh yeah,' 'If you think I will tell you,' 'What are you?', 'Starry Night,' 'Decalcomani,' 'AYA,' 'HIP,' 'Dingardinga' set the girl group's position in the music industry.
Personal activities were also prominent. Hwasa swept the music charts with 'Idiot' and 'Maria.' She also joined MBC's 'What do you do when you play?' as the youngest member of the refund expedition. She exudes unrivaled charisma with her music industry seniors.
On the other hand, Wheein received great love on the music charts with songs such as 'Let's Break up' (prod. Jungki) and 'Rainy Season.'
Moonbyul was recognized for her unique concept and her solo album 'When the Moon Covers the Sun.' While Solar was also recognized for its unrivaled presence by revealing an unconventional concept, splendid performance, and vibrant vocals with 'Spit it out.'
Fans from all over the world are paying a lot of attention to whether Mamamoo can be able to 'long run' together beyond 7 years. Mamamoo has received great love from their local and international fans.
You may also be interested in: Infinite's Seong-Gyu Kim Ends Exclusive Contract