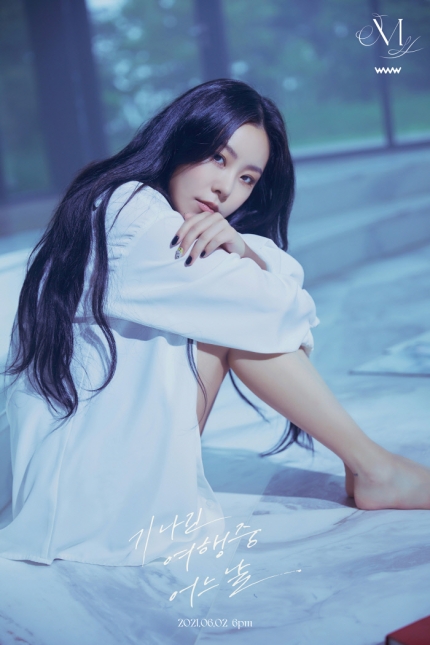 Group Mamamoo member Wheein will be in the FA (Free Agency) market, saying goodbye to her agency RBW, beautifully.
According to 'Sports Trend' coverage on June 9th, Wheein recently decided not to renew her contract with RBW to support her own path. Nevertheless, Mamamoo's activities as a whole will continue under mutual consultation.
Wheein debuted as a member of Mamamoo in 2014 along with Hwasa, Solar, and Moonbyul. At that time, Mamamoo received attention as soon as they debuted with their alluring voice, rich singing ability, and outstanding performances. Since then, they have been recognized as Korea's representative girl group by making hits for every song they release. Their hit songs include 'Um Oh Ah Ye,' 'Decalcomanie,' 'HIP,' 'You're The Best,' and 'Gogobebe.'
Wheein also successfully completed her solo activities in April. She released her first mini-album, 'Redd,' showing her potential to be on domestic and international music charts. Also, she proved her potential as a one-top singer, including several collaboration albums and various drama OSTs.
Mamamoo Wheein's FA news is attracting keen attention and interest from the music industry. Since she showed such versatile music skills in many fields, fans are paying attention to which place she will join hands to start her new path splendidly.
Read More About: LIGHTSUM, "We Can't Believe It's Our Debut"
2021 kpop news
,
2021 kpop updates
,
hwasa mamamoo
,
hwasa_mamamoo
,
KPOP
,
Kpop 2021
,
Kpop artist
,
Kpop artists
,
Kpop idols
,
kpop mamamoo
,
Kpop news
,
Kpop trend
,
Kpop trending
,
KPop trending news
,
Kpop trending now
,
KPOP2021
,
Kpopall
,
KPOPIDA
,
KPOPNEWS
,
mamamoo
,
mamamoo kpop
,
mamamoo updates
,
mamamoo wheein
,
Mamamoo_hwasa
,
Mamamoo_Moonbyul
,
Mamamoo_Solar
,
Mamamoo_Wheein
,
Solar of Mamamoo
,
trending 2021
,
trending kpop
,
Trending Kpop news
,
trending kpop update
,
trending update kpop