Kpop group MAMAMOO member Wheein returns with the title song 'My Secret.'
The L1VE released the last concept photo of the second mini-album 'WHEE' through their official social media channel on January 6.
The last concept photo gained attention by creating a dreamy atmosphere with a unique direction as if looking into Wheein in a mirror.
Also, she showed off her elegant yet alluring aura. She posed with her hands wrapped around her face with bold accessory styling.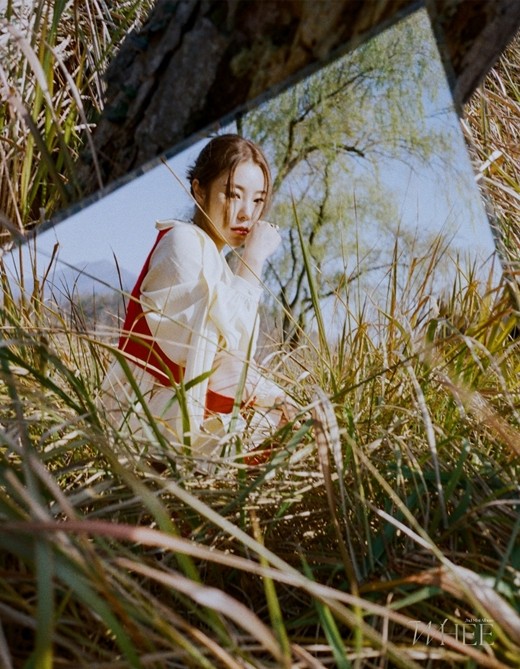 Notably, the image of Wheein, leaning against the mirror in a calm reed field, radiated a different aura. She maximized the lonely and vague sensibility.
'WHEE' includes the title song 'My Secret,' 'Pink Cloud,' 'Letter Filled With Light,' 'Deserve(Interlude),' 'Pastel' and 'Paraglide.'
So, it consists of 6 colorful tracks, showing Wheein's unique sensibility and a broader and deeper musical spectrum.
Kpop group MAMAMOO member Wheein's second mini-album 'Hwi' will be out on January 16 at 6 pm.
Read More About: WJSN Chocome Successfully Held The 'Super Yuppers!' Comeback Celebration Live Broadcast
daily kpop news
,
girl group MAMAMOO
,
hwasa mamamoo
,
hwasa_mamamoo
,
KPOP
,
Kpop artist
,
Kpop artists
,
kpop celebrity news
,
kpop daily news
,
Kpop group MAMAMOO
,
Kpop idols
,
Kpop latest news
,
kpop mamamoo
,
Kpop news
,
Kpop recent news
,
Kpop trend
,
Kpop trending
,
KPop trending news
,
Kpop trending now
,
kpop trending update
,
KPOP2021
,
KPOPIDA
,
KPOPNEWS
,
mamamoo
,
mamamoo kpop
,
MAMAMOO members
,
mamamoo moonbyul
,
MAMAMOO news
,
mamamoo updates
,
mamamoo wheein
,
mamamoo wheein news
,
Mamamoo_hwasa
,
Mamamoo_Moonbyul
,
Mamamoo_Solar
,
MAMAMOO_WAW
,
Mamamoo_Wheein
,
Solar of Mamamoo
,
Trending
,
trending 2021
,
trending kpop
,
Trending Kpop news
,
trending kpop update
,
trending news
,
trending update kpop
,
wheein mamamoo