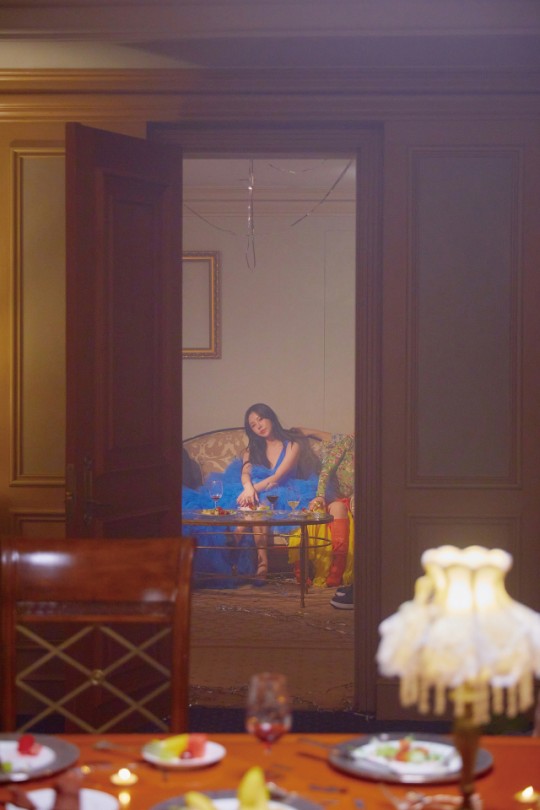 Mamamoo Wheein revealed her presence as a female solo artist with her new mini-album 'Red.'
According to Hanteo Chart on the 20th, the initial sales of Wheein's first mini-album, 'Red' (counted from April 13th to 19th), recorded 49,329 copies. Along with Wheein is Blackpink Rose, IU, Wendy, Solar, and Moonbyul, in the initial recording TOP10.
Since last year, Mamamoo has achieved 73,000 copies of Leader Solar, 66,000 copies of Moonbyul, and 48,000 copies of Hwasa through 'Independent and Together' activities. Also, Wheein performed well with her first mini-album. So, all Mamamoo members showed prominence as female solo artists.
Immediately after the release of 'Red,' all songs entered the real-time charts. It includes Melon's latest 24Hits, Bugs, and Genie. The title song 'water color' is at the top of the real-time charts of major domestic music sites. It includes Melon 24Hits, the latest 24Hits, and Genie. In addition, it topped the iTunes Song Chart in 12 overseas regions, including Brazil, Argentina, Czech Republic, Malaysia, Mexico, Singapore, the Philippines, Thailand, and Saudi Arabia. So, it received explosive attention from K-pop fans around the world.
Mamamoo Wheein made a comeback with a solo named after 1 year and 7 months. She is receiving favorable reviews for her debut mini-album, as she participates in the overall album work and unfolds a colorful world of music that she can express. The new song 'Water Color' is an attractive song with a deep addiction on top of the trendy beat. Mamamoo Wheein conveys a bold message in addition to her tickling and rich vocals.
Read More About:
Mamamoo Solar In A See-Through Dress
Rose, IU, and Jessi, Powerful Female Soloists
KPOP
,
Kpop artist
,
Kpop artists
,
Kpop news
,
Kpop trending
,
KPop trending news
,
Kpop trending now
,
KPOP2021
,
KPOPIDA
,
KPOPNEWS
,
Kpopstars
,
mamamoo
,
mamamoo updates
,
mamamoo wheein
,
Mamamoo_hwasa
,
Mamamoo_Moonbyul
,
Mamamoo_Solar
,
Mamamoo_Wheein
,
Trending
,
trending 2021
,
trending kpop
,
Trending Kpop news
,
trending kpop update
,
trending news
,
wheein mini album
,
wheein_red