Mamamoo member Solar captured the fan's heart with a see-through dress and a refreshing smile.
On the 25th, Solar posted a photo showing off her beautiful figure in a see-through dress on Instagram.
On the stage with purple curtains, she boasts a smooth light line while the lights are shining directly to her. Her lovely smile is a bonus.
Earlier, Solar released a white dress poster, announcing the fan meeting 'Solive.' This fan meeting is to celebrate her 3 million subscribers. The see-through dress photo was also taken in the same background as the poster. It seems to be her surprise gift for fans.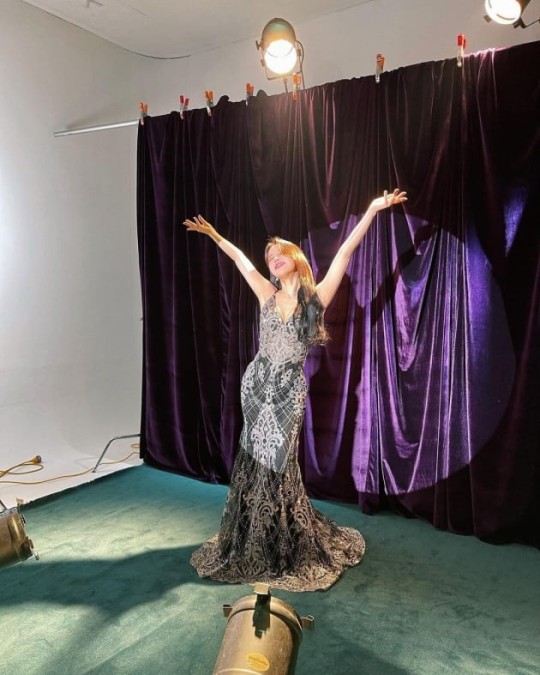 Afterward, she shared joy with fans by releasing a trophy, celebrating the breakthrough of 3 million in Solar City.
Recently, Solar signed a renewal contract with the management company RBW. She successfully performed not only on Mamamoo activities but also solo activities. Particularly, she set a record of 73,000 initial solo albums. She became a successive female solo singer, making it on the top 10 of the initial record.
Read More About: Mamamoo Hwasa And Henry Appeared On 'I Live Alone'
2021 kpop news
,
2021 kpop news updates
,
2021 kpop updates
,
KPOP
,
Kpop artist
,
Kpop artists
,
Kpop idols
,
Kpop news
,
Kpop trend
,
Kpop trending
,
KPop trending news
,
Kpop trending now
,
kpop trending update
,
KPOP2021
,
KPOPIDA
,
KPOPNEWS
,
mamamoo
,
mamamoo updates
,
Mamamoo_Solar
,
Solar
,
Solar Instagram
,
Solar of Mamamoo
,
Trending
,
trending 2021
,
trending kpop
,
Trending Kpop news
,
trending kpop update
,
trending news
,
trending update kpop
,
trending updte