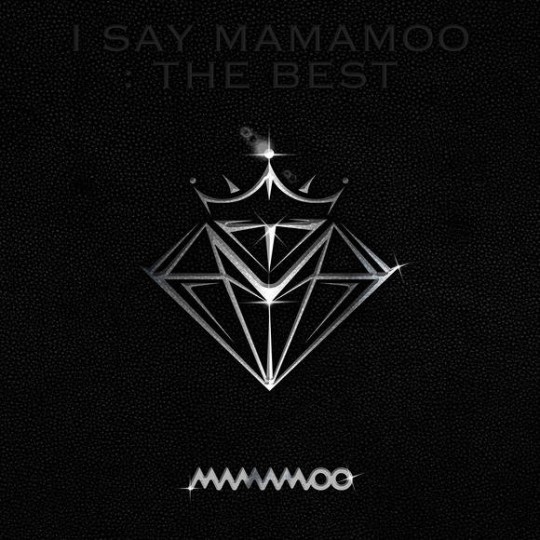 "It's going to be an album that best shows the Kpop group MAMAMOO."
Kpop group MAMAMOO will release the best album covering their 7 years of activities since their debut.
On September 3rd, RBW said, "MAMAMOO will release the best album 'I SAY MAMAMOO: THE BEST' on September 15th. It is an album to commemorate the footsteps of MAMAMOO, within 7 years. Also, the name of the album was based on the greeting introducing MAMAMOO. So, it's going to be an album that best shows the Kpop group MAMAMOO."
With this, they will release a new album three months after the mini-album 'WAW' in June. The new album contains hit songs that fans wanted to hear again. It includes the new song 'Just Like The Sky, Earth, and Sea' and the hidden track 'Happier Than Ever.'
In fact, they pre-released both songs at their online concert recently.
Particularly, MAMAMOO is re-arranging or re-recording hit songs for fans who have sent unsparing love and support for 7 years. So, it shows the members deeper emotion. The members will also remake the song from their collaboration with other artists in their own version. So, they will fill the album with a rich tracklist.
In addition, the members unveiled the jacket photo of the best album, 'I SAY MAMAMOO: THE BEST' on their official social media at midnight on September 3rd. The logo image in the photo is in the form of a crown placed on a diamond. So, it adds to expectations by suggesting that it contains MAMAMOO's brilliant moments.
MAMAMOO debuted in 2014 and has established itself as a representative Kpop girl group. They have excellent singing skills, splendid performances, and overwhelming stage dominance. Recently, they are actively working as a content creator and radio host for various entertainment programs. It only proves their versatile charm.
With the four members, four distinct personalities, they achieved great results in solo activities. They were active as a pronoun of 'Alone And Together' standing tall as the only group that succeeded in both group and solo activities.
Furthermore, MAMAMOO is continuing to work hard. They launched the '2021 Where Are We (WAW)' project to celebrate their 7th debut anniversary. Also, they released their 11th mini-album, 'WAW,' and hosted their first online concert. Now, they will release the best album, 'I SAY MAMAMOO: THE BEST.'
Read More About: BIBI Participates In Marvel's 'Shang-Chi' OST
hwasa mamamoo
,
hwasa_mamamoo
,
I SAY MAMAMOO: THE BEST
,
KPOP
,
Kpop artist
,
Kpop artists
,
kpop mamamoo
,
Kpop news
,
Kpop trending
,
KPop trending news
,
KPOP2021
,
KPOPIDA
,
KPOPNEWS
,
mamamoo
,
mamamoo kpop
,
mamamoo moonbyul
,
MAMAMOO THE BEST ALBUM
,
mamamoo updates
,
mamamoo wheein
,
mamamoo wheein news
,
Mamamoo_hwasa
,
Mamamoo_Moonbyul
,
Mamamoo_Solar
,
MAMAMOO_WAW
,
Mamamoo_Wheein
,
Solar of Mamamoo
,
trending kpop
,
Trending Kpop news
,
trending kpop update
,
trending news
,
trending update kpop
,
wheein mamamoo