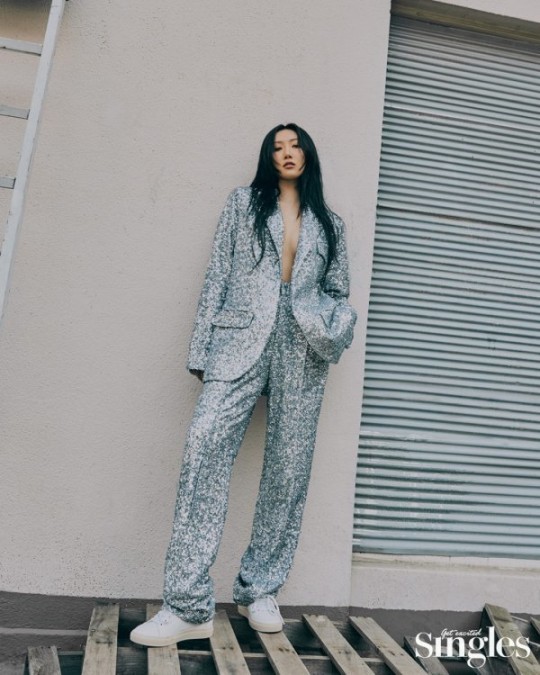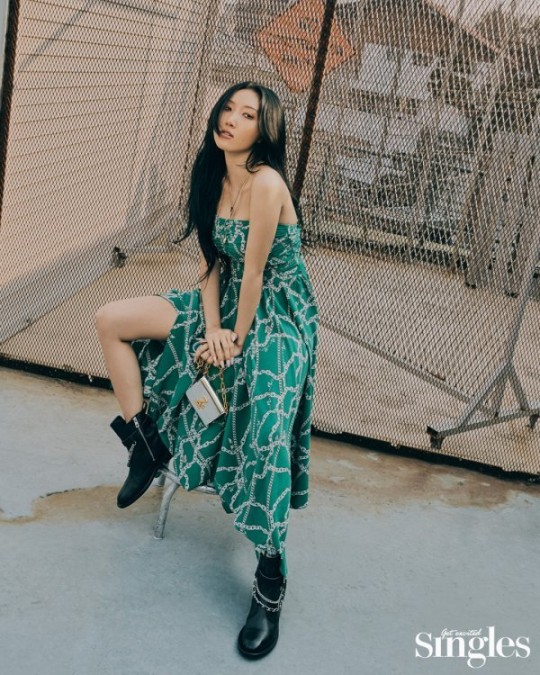 Fashion magazine Singles released a visual pictorial with Kpop group MAMAMOO member Hwasa, who is showing off her unrivaled presence with outstanding vocals and charismatic performances.
Kpop group MAMAMOO member Hwasa captured the theme of 'LOVE YOURSELF' in her own confident and free mood.
Last year, Hwasa made a solo comeback after 1 year and 5 months with 'I'm a Light.'
She climbed to the top of the domestic music charts and entered the top 10 of the US Billboard World Digital Song Sales Chart as a unique solo artist. Fans expected that Hwasa will continue her non-stop movement through various activities this year as well.
You can check out the pictorial through the fashion magazine Singles March edition.
You Might Also Like:
best kpop news site
,
daily kpop news
,
girl group MAMAMOO
,
hwasa mamamoo
,
hwasa_mamamoo
,
KPOP
,
Kpop artist
,
Kpop artists
,
kpop celebrity news
,
kpop daily news
,
Kpop group MAMAMOO
,
Kpop idols
,
Kpop latest news
,
kpop mamamoo
,
Kpop news
,
Kpop recent news
,
Kpop trending
,
KPop trending news
,
Kpop trending now
,
KPOP2021
,
KPOPIDA
,
KPOPNEWS
,
mamamoo
,
mamamoo kpop
,
MAMAMOO members
,
mamamoo moonbyul
,
MAMAMOO news
,
mamamoo updates
,
mamamoo wheein
,
mamamoo wheein news
,
Mamamoo_hwasa
,
Mamamoo_Moonbyul
,
Mamamoo_Solar
,
MAMAMOO_WAW
,
Mamamoo_Wheein
,
Solar of Mamamoo
,
trending kpop
,
Trending Kpop news
,
trending kpop update
,
wheein mamamoo