M.C The Max once said, "A new song is useful if you try to know and listen. So, 'Real New Song' introduces today's song. We recommend a new song that you will regret missing, not knowing the sound sources that pour out every day."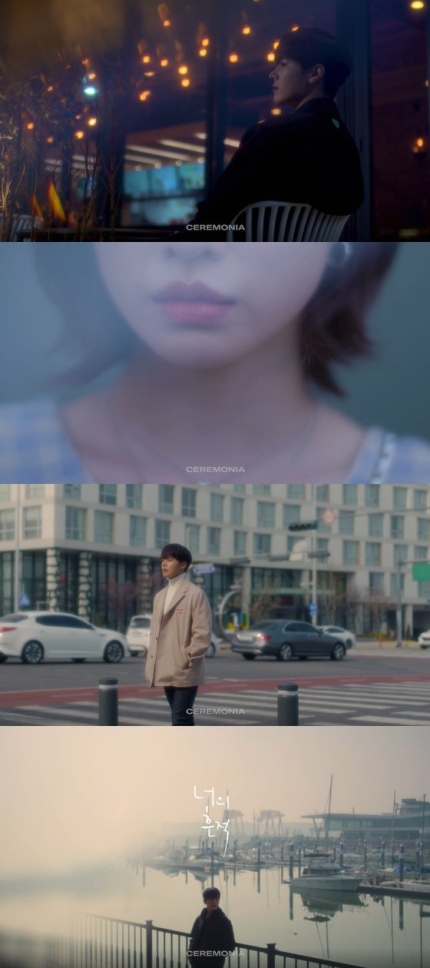 M.C The Max prepared a commemorative album to celebrate their 20 years in the music industry. Soo-Man Lee was in charge of producing, revealing the true colors of M.C the Max.
M.C The Max released their new album, 'CEREMONIA,' on March 25th. It is an album where you can look back on the history from birth to the present day at a glance on their 20th anniversary. In fact, the album name is a Spanish term, meaning ceremonies and rituals. It contains the meaning of commemorating the fans who have been with them for a long time. Soo-Man Lee was in charge of producing the entire album. Along with new songs that can feel the music's perfection, they carefully selected songs that have been loved so far and remade them with new sounds. The agency emphasized, "Along with the magnificent performance of the Czech National Symphony Orchestra, the best Korean composers, arrangers, and performers also participated."
The AIMING team who created the pre-release song 'Like the First Time', also created the title song 'Your Traces.' Music charts loved the song upon its release. Soo-Man Lee wrote the lyrics himself. Aim Strings, a team that has created sophisticated and rich real sounds, such as Yongjae Shin's 'Star Coming' also participated in the orchestra arrangement.
"I don't want to wake up yet. I don't want to wake up; the dream of you that is too painful. Only the traces of the night will disappear in the morning. Fill in your vacant space. Carelessly as the day passes. I close my eyes to meet you. Rise with tears that I loved. We will hear it through the song "Remembrances.' This expresses the painful and bitter feelings after separation. While maximizing the sadness in the song, it harmonizes perfectly with Soo-Man Lee's vocal skills. The music video goes well with the lyrics to intuitively understand the feeling of sadness that the song conveys.
Meanwhile, music fans can hear the songs through various sound source sites.
Read More: Somi Jeon's Birthday Live Commemorative Special