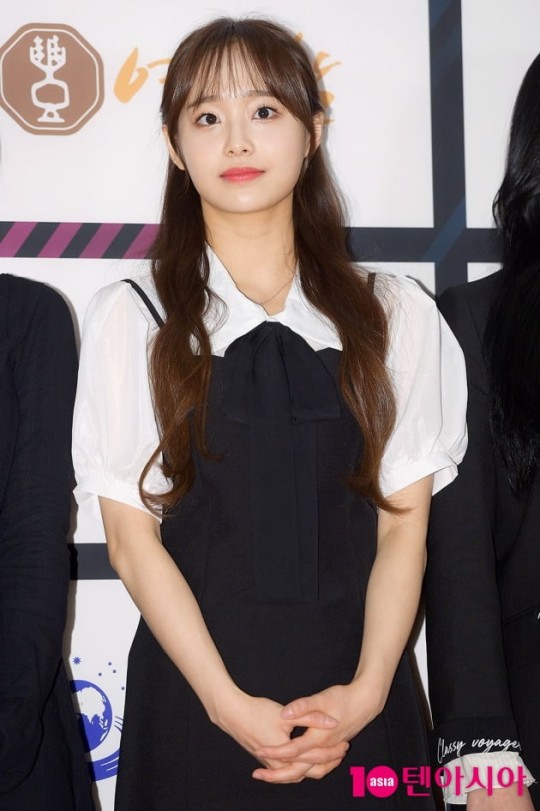 CHUU of Group LOONA was suspected of school bullying.
On the 22nd February, there is a post on a community bulletin board titled "School Buylling by LOONA's Chuu, and I wrote this post because her name finally appears."
The Author, Miss.A claimed that Chuu was her classmate in the first grade of middle school . She said, "I had a friend in the same class named 'J.Y.P(ㅈㅇㅂ)' who was an influential person within the class. Chuu (Real name: Ji-woo Kim) was always with J.Y.P and together they bullied classmates one by one."
Then she added "My close friend was bullied by them. I was the only one who was with her at lunch and talked with her. Chuu (Ji-woo Kim) didn't seem to like it and made out that I was the one bullying my friend. Soon after I realized that she bullied me. I can't forget that Chuu pretended to be innocent as if she didn't do anything wrong but continued to come between friends."
Besides, "She invited me to an online chat room one time then insulted and intimidated me. Also, she blocked my way home at the entrance of the school gate, and insulted me again about the chat room. Later, when I asked Chuu what made her hate me, then she said It was because I previously mentioned her mom was a worrier, because Chuu always had to go home early. She felt bad because I made out her mom is too strict and too caring.
"I can't believe that I spent my first grade school life in hell for this insane reason." she added.
Meanwhile, Chuu debuted in Kpop girl group "LOONA" in 2018 and received a lot of love for her cute appearance and her high-quality singing skills. She recently appeared in MBC entertainment show 'What do you do when you play?'