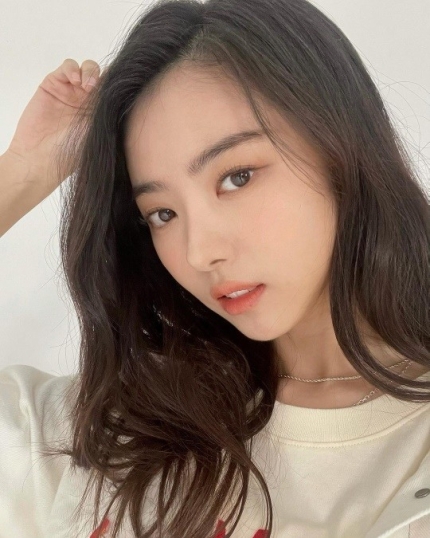 Actress Lim Nayoung from the group I.O.I showed off her innocent beauty.
On March 17th, she posted a picture of her side profile on her Instagram account. Nayoung left a message with a "♥" in the photo.
In the photo, she boasts pure beauty with a sharp jawline and detailed features. Nayoung stares at the camera with a deep glance. Her beauty and calm atmosphere captivate the viewers, leaving admiration to Nayoung.
Meanwhile, Lim Nayoung debuted on the screen with the movie 'Twenty Hacker'. Her first movie was released last month, March 17th.
Read More About: Park Gyuri Of KARA Showing Off Her Natural Beauty