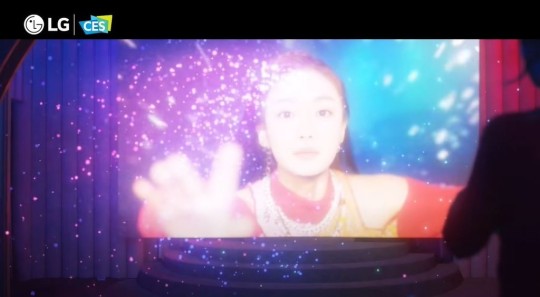 LG Electronics' virtual human Reah Keem will debut as a singer soon after releasing her first album.
At the world's largest IT and home appliance exhibition, 'CES 2022', held in Las Vegas, USA, on January 6, LG Electronics announced plans to release Reah Keem's first debut album within the year.
The picture is a music video of the virtual human Reah Keem.
Read More About: Coca N Butter Dance Crew Signs Exclusive Contract With MLD Entertainment
2021 kpop news
,
2021 kpop news updates
,
best kpop news site
,
breaking news kpop
,
daily kpop news
,
Korean celeb news
,
KPOP
,
Kpop artist
,
Kpop artists
,
kpop celebrity news
,
Kpop chart and news
,
Kpop current news
,
kpop daily news
,
Kpop idols
,
Kpop latest news
,
Kpop news
,
Kpop news articles
,
Kpop news sites
,
kpop news update
,
Kpop recent news
,
Kpop trend
,
Kpop trending
,
KPop trending news
,
Kpop trending now
,
kpop trending update
,
KPOP2021
,
KPOPIDA
,
KPOPNEWS
,
Trending
,
trending 2021
,
trending kpop
,
Trending Kpop news
,
trending kpop update
,
trending news
,
trending update kpop