Kpop musician Kwon has released a new song 'Going Home.'
According to Always Koala, Kwon released the new song 'Going Home' on September 1 at noon. They created Kwon's new song 'Going Home' to appease everyone's minds. It is for everyone, including workers who work hard even in the midst of constraints and students who are tired of non-face-to-face classes during the COVID-19 era.
Particularly, in the reality of meeting limitations, Kwon's 'Going Home' focused on healing together through the common emotional medium of music. It has the concept of hip-hop music that is easy to listen to even while driving. They have created music that is easy for anyone to listen to while preserving the basic hip-hop feel.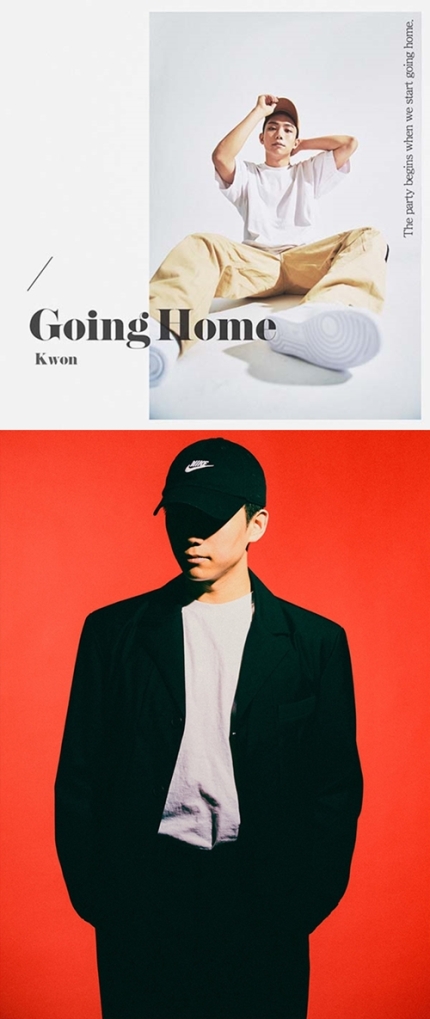 For this new song 'Going Home,' American producer Geist Way and Korean producer Always KOALA, who participated in the work of various Kpop artists such as Treasure and BTOB, participated as co-producers. Then, Kwon was in charge of the lyrics. Pollock, Jonathan sim, and Geist Way arranged and composed this song, which raised its quality.
Regarding the music, Kwon said, "'Going Home' is neo-soul and urban hip-hop genre music. Geist Way composed this song, who is currently active in LA, along with various Kpop idols in Korea and 'Always Koala,' a producing team in Trot and OST genres."
The song has an easy-to-follow melody with Kwon's soft rapping and SUMUR's background vocals.
Singer Kwon added, "Listening to music can also be limited in the era of COVID-19. But, if you drive or listen to music indoors, you will feel better and feel healed. I hope that you will gain strength by listening to music."
Earlier, Kwon graduated from the State University of New York in the US Department of Performing Arts. Now, he is already receiving favorable reviews as an elite musician in the music industry. Kwon, who is familiar with global cultural trends by studying in various cultures other than Korea and the United States, is exuding a variety of rich talents. It includes CF models, music videos, plays, and films, in addition to his singing career.
Read More About: Sandara Park, Who Left YG After 17 Years, Will Start Anew With Abyss Company
daily kpop news
,
daily kpop update
,
KPOP
,
Kpop artist
,
Kpop artists
,
Kpop daily
,
kpop daily news
,
kpop kwon
,
KPOP music
,
kpop music projects
,
Kpop news
,
kpop news daily
,
Kpop trend
,
Kpop trending
,
KPop trending news
,
Kpop trending now
,
KPOP2021
,
Kpopdaily
,
KPOPIDA
,
KPOPNEWS
,
kwon
,
Kwon Going Home
,
Kwon new song
,
Kwon news
,
singer kwon
,
Trending
,
trending 2021
,
trending kpop
,
Trending Kpop news
,
trending kpop update
,
trending news
,
trending update kpop