Even before their debut and 14 years after their debut, some idols are called Kpop representative dancers. It is the story of Hyoyeon, the main dancer of the Girls' Generation. She has been famous for dancing since she was in elementary school. SM Entertainment cast her at the age of 12 and started her trainee life. Then, she belonged to Korea's 'representative' group after a whopping 7 years of training.
Hyoyeon was famous as a 'dancer' among SM Entertainment artists and trainees even before her debut. Particularly, Hyoyeon has been a trainee at SM Entertainment for a long time. She has been with SM even before the debut of legendary solo artist BoA. She trained during the 1st generation group HOT. Also, she is a member who has been a trainee for the longest time among Girls' Generation members.
In the 2000s, SM Entertainment's artists and trainees aroused a lot of interest. She made a name for herself as 'the female trainee who dances best.'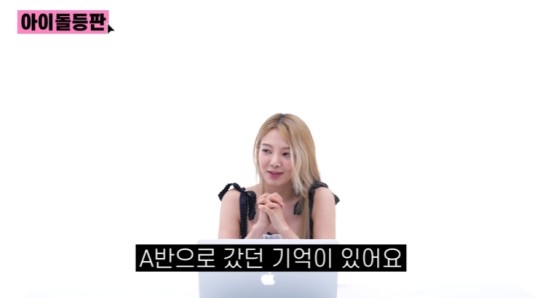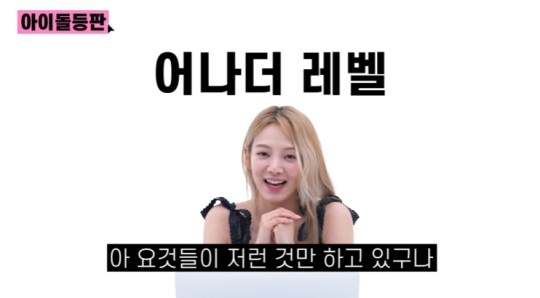 Hyoyeon's life as a trainee went smoothly. As soon as she joined the company, she was directly revealed in SM Entertainment's trainee system, divided into three classes. She went directly to Class A, the highest class with dance. Hyoyeon didn't fit in with the classes in B and C, where she only practiced reaching out. So, she entered class A and danced so well that she was the only female trainee assigned to a male class.
There is also a history of going to China for language training as an 'excellent trainee' of SM Entertainment.
Hyoyeon's main dance genres are popping and rocking. Before her debut, the dance world is talking about Hyoyeon. She even advanced to the semifinals in the dance battle competition.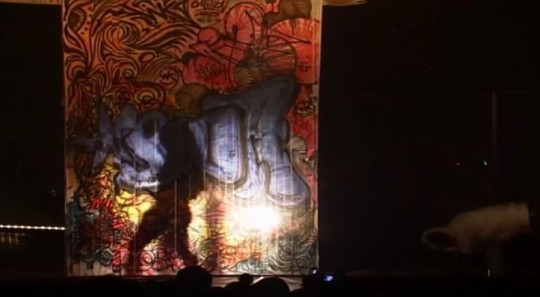 Also, on BoA's performance in 2005, considered one of the legendary stages of 'Mnet Km Music Festival (MKMF),' they later revealed that Hyoyeon was a silhouette dancer behind the screen, attracting attention.
The fact that Hyoyeon, a trainee, performed a stage where she danced in BoA's silhouette at 'MKMF,' considered a big festival in the music industry at the time, also means that it has received that much recognition.
Hyoyeon debuted as a member of the Girls' Generation in 2007 after spending a long time as a trainee. She felt embarrassed by the concept of the innocent and cute team. Before her debut, the dance industry recognized Hyoyeon for her popping and locking skills. She had no choice but to feel confused by the rapidly changing dance genre. However, Hyoyeon persevered and walked her own path.
After the Girls' Generation's great success, Hyoyeon confessed her feelings. She said, "There was a time when I thought of giving up on Girls' Generation and going to study abroad."
Although it was Girls' Generation's debut to show off the dancing skills she practiced so far properly, it must have been embarrassing to take a completely different route. But, the critics saw that she believed in herself to reveal her light someday.
Hyoyeon endured and showed her presence along with the Girls' Generation. They gradually show intense charisma in hit songs such as 'Run Devil Run' and 'The Boys.'
Hyoyeon proudly expressed the modifier 'Kpop representative dancer' once again. Afterwards, she performed the funky yet intense choreography of 'I GOT A BOY' in a custom-made suit. Then, she performed 'Mr.Mr.,' 'Catch Me If You Can,' 'PARTY,' 'Lion Heart,' 'All Night,' and 'Holiday.'
They received recognition and love both in Korea and abroad.
The entertainment industry recognized Hyoyeon as a 'kpop representative dancer' while Girls' Generation was active as a girl group that brightened up a generation.
She showed off her amazing skills by participating in various dance contest programs. In the dance sports contest program MBC 'Dancing with the Star Season 2,' she came in 2nd place. Also, on Mnet's 'Hit the Stage,' she was the only female member to take first place, leaving behind legendary stages that you can't help but watch.
In Mnet's 'Good Girl,' she showed off her charisma and skills that she never left behind with her dance.
Hyoyeon's charm doesn't end with 'dancing.'
With her bubbly yet sassy charm that goes well with her cool features, she left a lot of quotes whenever she appeared on an entertainment show with her charming and clumsy features.
Particularly, she gave nickname for Heunggook Kim as 'Idol Kim Heunggook, she called Hyunmoo Jeon as Chaemu Im, Whoopi Goldberg as Whoopi Golden Retriever, Seokjin Ha as Sukjin Ji, and Aoi Yu as A.E.I.O.U, to make people laugh.
Therefore, when there is a notice that Hyoyeon will appear in a certain variety show, expectations of who will lose their name follows.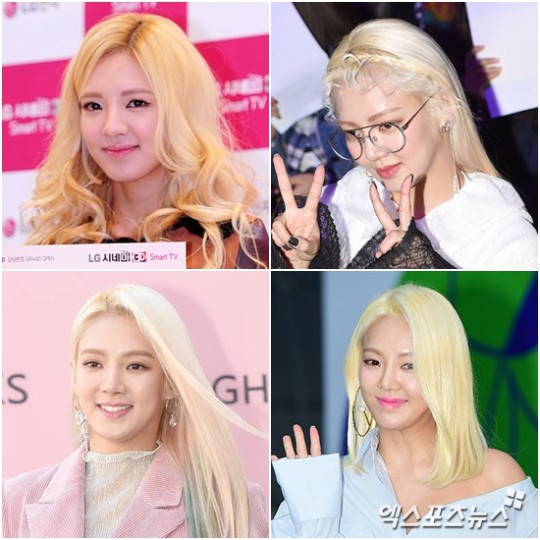 For styling, there are Hyoyeon's own 'blond' and 'eyebrows.'
As the kpop representative dancer with arch-shaped eyebrows of the entertainment industry, even if you search for Hyoyeon's eyebrows online, there are many articles. In addition, she changed her styling to an exotic look that suits blondes and received rave reviews.
Her bubbly personality is also the reason why not only her fans but also the public like Hyoyeon. The photos of Hyoyeon's articles showing the sponsored items openly in airport photos are still a hot topic in the community. Hyoyeon's dignified act of showing her shoes as well as her bag always made many people laugh.
In addition, Hyoyeon recently received a hot response for the new song 'Second' challenge with her dancing next to Sooman Lee, SM's representative producer. Everyone who watched the video commented, "Isn't this something only Hyoyeon can do?"
The anecdote that shows a strong will toward what she wants to do is also a factor that can make Hyoyeon more 'dedicated.'
In order to sincerely pursue DJ activities, Hyoyeon's image of achieving what she wants to do even in a splendid life, such as sending a text message to her management company SM Entertainment's chairman Sooman Lee, expressing her aspirations, left an impressive impression.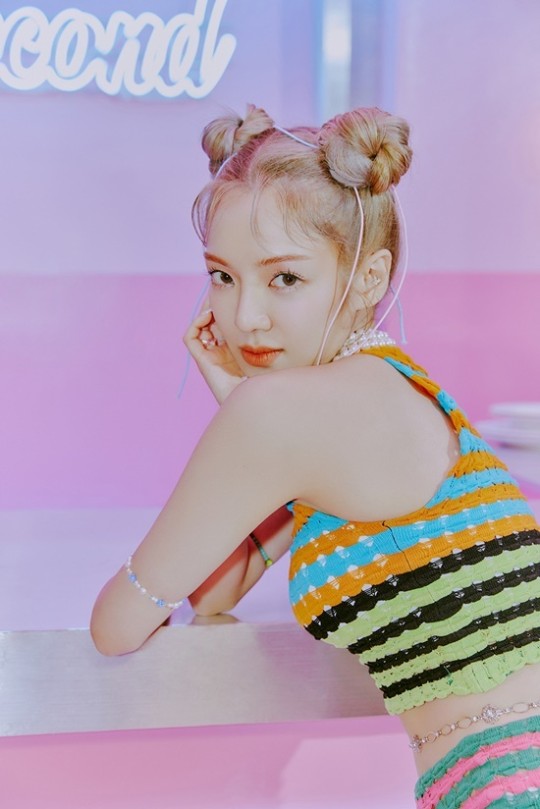 Hyoyeon released her new single 'Second' (feat. BIBI) on August 9th and started full-fledged activities. It is a summer song full of coolness that fits perfectly with her image. She is active in various music programs in the hot late summer.
I hope that Hyoyeon's performances, who made a mark in history as a kpop representative dancer, will give happiness to herself and bring variety to the public in the future.
Read More About: TXT Yeonjun's Video, Introduced By WHO Secretary-General
Girls Generation
,
girls generation kpop
,
girls generation kpop news
,
girls generation news
,
girls generation updates
,
girls generation_hyoyeon
,
hyoyeon
,
Hyoyeon feat BIBI
,
Hyoyeon Second
,
Korean celeb news
,
KPOP
,
Kpop artist
,
Kpop artists
,
kpop celebrity news
,
Kpop girl artist
,
KPOP GIRL GROUP
,
kpop girl idols
,
kpop girls
,
Kpop girls group
,
kpop Hyoyeon
,
Kpop idols
,
Kpop news
,
Kpop trend
,
Kpop trending
,
KPop trending news
,
Kpop trending now
,
kpop trending update
,
KPOP2021
,
KPOPIDA
,
KPOPNEWS
,
Trending
,
trending 2021
,
trending kpop
,
Trending Kpop news
,
trending kpop update
,
trending news
,
trending update kpop