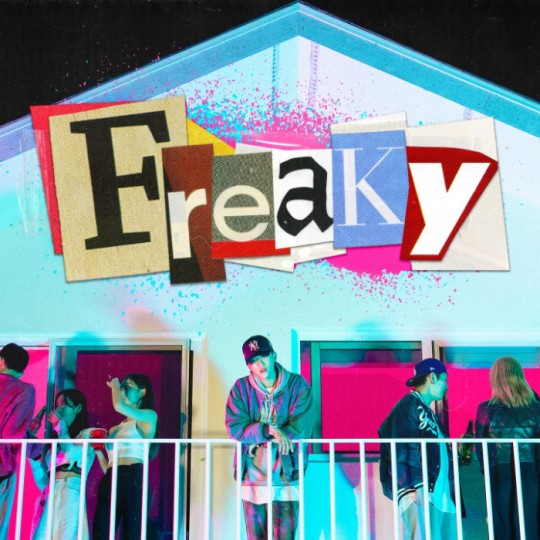 'Hip hop super rookie' and Kpop rapper PLUMA will finally unveil his new single. The agency Highline Entertainment announced on October 22 that Pluma's new single 'Freaky' will be released.
'Freaky' is a song that Pluma participated in writing the lyrics, and it contains a broad musical spectrum and a unique identity of its own. Mainly, Chillin Homie, who appeared in seasons 7 and 9 of Mnet's 'Show Me the Money' and made a name for his sensuous rap, participated in the featuring and lyrics to enhance the song's perfection. The chemistry between the two, with their own distinct musical world, will surely captivate listeners.
The music industry recognized Pluma for his skills by appearing on Mnet's 'High School Rapper 3' in 2019. He has proven his unlimited growth potential with the single 'Weekend' and the 1st mini-album 'V.'
Meanwhile, Kpop rapper Pluma will release his new single 'Freaky' on various music sites at 6 pm on October 22.
Read More About: SEVENTEEN To Appear On 'Music Bank' Today!
best Kpop girl group
,
best kpop news site
,
best kpopstar
,
breaking news kpop
,
daily kpop news
,
Fandom
,
Korean celeb news
,
Korean singer
,
Korean singer songwriter
,
KPOP
,
Kpop album
,
Kpop beauty routine
,
Kpop boy group
,
kpop celebrity news
,
Kpop chart and news
,
Kpop colllaboration
,
KPOP comeback
,
Kpop current news
,
kpop daily news
,
Kpop fashion
,
Kpop girls group
,
Kpop idols
,
Kpop issues
,
Kpop latest news
,
Kpop music chart
,
Kpop news
,
Kpop news articles
,
Kpop news sites
,
kpop news update
,
Kpop recent news
,
Kpop skin care routine
,
Kpop skincare routine
,
KPop trending news
,
KPOPNEWS
,
Mnet
,
Mnet program
,
MNET SHOW
,
Mnet TMI News
,
South Korean singer songwriter
,
the best kpop girl group
,
the best kpop girl group of 2021
,
the best kpop group of 2021
,
the top kpop group
,
TMI NEWS
,
top kpop boy group
,
top kpop girl group