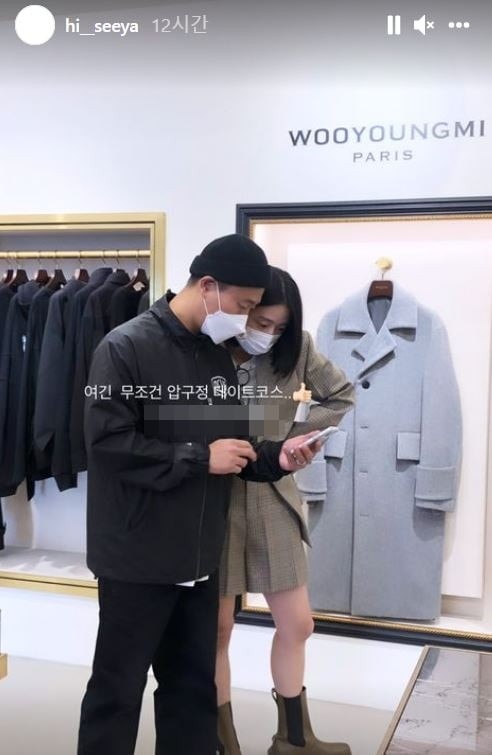 Kpop rapper and singer Gary's wife shared her sweet daily life.
Gary's wife posted a picture on her social media account on October 28 along with the caption, "This is our Apgujeong (Place in Korea) kind of date."
In the released photo, Gary and his wife enjoy shopping. The two gave off a friendly atmosphere, such as looking at their cellphones side by side. Notably, the couple's extraordinary fashion sense attracted attention.
Meanwhile, Kpop rapper Gary married a non-celebrity woman ten years younger than him in 2017. In November of the same year, his wife gave birth to their son.
Since then, he has been loved for appearing on KBS 2TV's entertainment show 'The Return Of Superman.'
Read More About: Jihoon Park Released His 5th Mini-Album 'HOT & COLD'
2021 kpop news
,
2021 kpop news updates
,
2021 kpop updates
,
2021 news kpop
,
best kpop news site
,
daily kpop news
,
gary
,
gary kpop
,
Korean celeb news
,
KPOP
,
Kpop 2021
,
Kpop artist
,
Kpop artists
,
kpop celebrity news
,
kpop daily news
,
kpop gary
,
Kpop idols
,
Kpop latest news
,
Kpop news
,
kpop rapper gary
,
Kpop recent news
,
Kpop trend
,
Kpop trending
,
KPop trending news
,
Kpop trending now
,
KPOP2021
,
Kpopall
,
KPOPIDA
,
KPOPNEWS
,
Kpopnews 2021
,
Kpopnews2021
,
latest kpop news
,
rapper gary
,
recent kpop news
,
trending kpop
,
Trending Kpop news
,
trending kpop update
,
trending news
,
trending update kpop