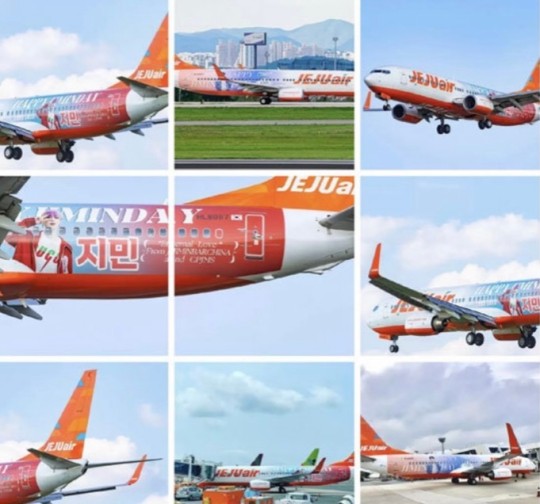 Recently, Chinese authorities suspend many Kpop idol fan accounts on Weibo, a Chinese social media. As a result, concerns are growing that the negative impact on the Korean entertainment industry will be in full swing. Recently, according to Chinese foreign media, they banned the use of fan club Weibo accounts by popular Korean singers. It includes fan accounts of BTS, EXO, NCT, Girls' Generation member Taeyeon and singer IU.
They banned a total of 21 fan club accounts. It includes individual fan clubs of BTS members, BLACKPINK Rose, Red Velvet Seulgi, and Wonyoung Jang from IZ*ONE.
Chinese authorities cited 'following stars irrationally' as the reason for the suspension of the accounts. However, it does not explain what specific problems the accounts caused. First of all, they suspend the accounts for 30 days.
Earlier, Chinese authorities suspend the Weibo fan club account of Jimin for 60 days. This is because BTS Jimin's Chinese fans celebrate his birthday by flying an airplane decorated with Jimin's image.
Signs on regulation by the Chinese authorities on the fandom started last month. They deleted more than 100,000 fandom-related posts. TWICE Tzuyu's fan club also forced them to change their name.
In fact, China is the 'hot potato' of Kpop. Aside from various regulations, Kpop idols from China were involved in remarks. It includes the Hong Kong pro-democracy movement and anti-US aid, causing considerable controversy in Korea.
In 2016, China was heavily influenced by political issues, such as entering a total ban on the Korean Wave in retaliation for the introduction of the THAAD system.
Nevertheless, the Kpop industry had no choice but to embrace idols from China. This is because the Chinese market, home to 1.44 billion people, less than a fifth of the world's population, is known as the 'next-generation Korean Wave frontier.'
The Jungpung Movement (authentic movement) is the culmination of Kpop's 'China Risk'
However, the Jungpung Movement, the central axis of the Chinese authorities' purification of the entertainment industry, shows the peak of 'China risk.'
The Jungpong movement was a political movement launched by the Communist Party of China in the 1940s. It aims to rectify wrong trends within the party.
As it led to the local 'Cultural Revolution' in the 1960s, there is also great concern about the '21st-century Jungpong movement' that the era of President Xi Jinping rekindled.
What is the reason for the recent 'authentic movement' blowing through Chinese popular culture? This is because they judged that the younger generation's pursuit of stars based on idols and audition programs is shaking the overall order of society.
For example, fans threw away 270,000 milk bottles during a voting process for an idol survival program in China in May. Viewers who support idols took only the QR code on the cap of the milk bottle and voted. Then, they threw away the milk without drinking it.
As such examples piled up, the Chinese authorities took measures to ban 'celebrity ranking' and 'overconsumption due to competition between fan clubs.'
Chinese authorities are already preventing fans from voting for a fee in audition programs. Also, China prohibited Celebrity ranking charts. You cannot purchase duplicate music from QQ Music, the largest music site in China. In addition, they will disband fan clubs that conduct fundraising activities for celebrities. Besides, China does not tolerate minors spending money on celebrities.
In addition, they are also trying to tame stars. It includes prohibiting high-cost appearances and not allowing celebrities in scandals to appear. The recent popular culture regulations and related notices by the Chinese authorities are taking strong measures against celebrities who caused social controversy. For example, Kris, who was popular as a member of the Korean group EXO, left without permission. He was active in China as Yifan Wu but later on, arrested for sex crimes.
The evaluation target plan includes the part that will have a particularly negative impact on the Kpop world. The plan is to penalize celebrities who are not loyal to the Communist Party. Accordingly, it is most likely that Kpop idols from China, such as the anti-US aid, will continue to make sensitive remarks in Korea.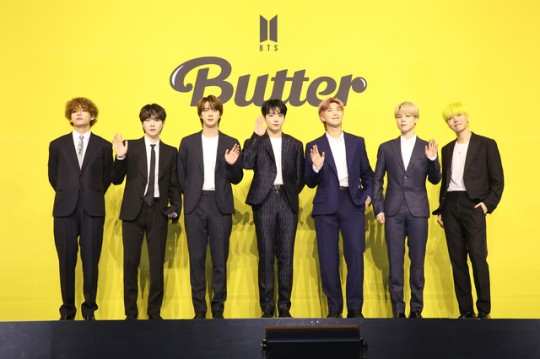 In addition, China authorities warned that they would expel feminine-looking male idols. So, it might affect many Kpop idols using heavy makeup.
The Chinese state-run media 'Global Times' pointed to Korea as the source of China's star-following culture. They said, "Some Korean agencies are taking advantage of this. Regulations on Korean idol fandom are a blow to the Kpop industry."
In fact, there are dark clouds in the domestic audition program targeting the Chinese market. Many Chinese trainees are participating in Mnet's cable music channel 'Girls Planet 999.' Still, due to the Chinese authorities' restrictions on audition programs, their activities may not be smooth in the future.
As the Korean government considers the Korean Wave important in overseas exchanges, some worry that it may even escalate into a diplomatic issue.
An official from the Kpop idol production company said, "The Chinese market, which was large but tightly closed, could attack through Chinese members. But, now it seems impossible. We tried to enter China step by step believing in future possibilities despite various regulations, but it's time to abandon our lingering feelings about China."
In fact, there is a growing voice in the Kpop industry that they should explore a different path than sticking to China.
BTS, who enjoyed worldwide popularity without relying on China, is a good precedent. The local fandom in China is an achievement without BTS local activities. BLACKPINK, which also became a global girl group through Southeast Asia and Japan, is a good example.
An official from the idol production company, who is preparing to enter China, said, "Recently, watching the 'Jungpung Movement,' there is a sense of crisis that the 'China risk' is bigger than I thought."
Read More About: CHOI Is Back With A New Song!
Chinese authorities
,
Chinese government
,
Chinese kpop idols
,
Chinese Kpop issues
,
Chinese regulations on Kpop idols
,
issues in kpop
,
Jungpung Movement
,
KOREAN-CHINESE GIRL GROUP
,
KPOP
,
Kpop artist
,
Kpop artists
,
kpop fan accounts
,
Kpop idols
,
kpop issue updates
,
Kpop issues
,
KPOP ISSUES IN CHINA
,
Kpop latest news
,
kpop latest updates
,
Kpop news
,
Kpop trending
,
KPop trending news
,
KPOP2021
,
KPOPIDA
,
latest kpop news
,
latest kpop updates
,
Recalled
,
recent kpop news
,
suspension of kpop fan accounts
,
suspension of Weibo fan accounts
,
trending 2021
,
trending kpop
,
Trending Kpop news
,
trending kpop update
,
trending news
,
trending update kpop