Kpop idols Chorong Park of Apink, Wonder Girls Sunmi, and I.O.I member Lim Nayoung showed off their unique charm on Instagram.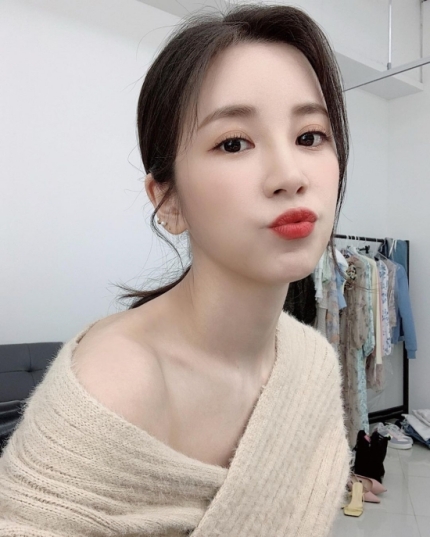 Kpop idol and Apink member Chorong Park caught the eye of the fans.
On the 17th, she posted a photo on her Instagram.
In the picture, she is looking at the camera while smiling brightly.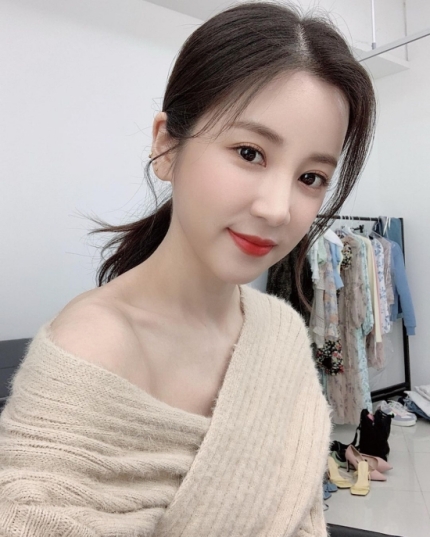 Chorong Park's extraordinary beauty caught the attention of fans.
Meanwhile, Chorong Park belongs to the group Apink, who run an online exhibition last month.
The agency PlayM Entertainment said, "From March 3 to 28, we will hold an online exhibition and pop-up store 'Pink Carnival' to commemorate the 10th-anniversary of APink's debut."
0n April 19th, the group confirmed the release of their new song after a year after. So, this is after their title song 'Dumhdurum' of last year's 9th mini-album, 'LOOK.' They will be releasing their fan song on April 19th and for their colorful 10th-anniversary fan event. Therefore, the fans are expecting more from the 10th-anniversary project of Apink's debut. This also conveyed the news of hosting the online exhibition one after another. APink's first full-scale activity in 2021 is rising even higher.
On the other hand, kpop idol and actress Lim Nayoung from the group I.O.I showed off her innocent beauty.
On the 17th, Lim Nayoung posted a picture of her side angle on her Instagram account. And Nayoung left a message with a "♥" in the photo.
In the photo, Lim Nayoung boasts a pure beauty with a sharp jawline and detailed features. Nayoung stares at the camera with a deep glance. Her beauty and calm atmosphere captivate the viewers, leaving admiration to Nayoung.
Meanwhile, Lim Nayoung debuted on the screen with the movie 'Twenty Hacker'. It will premiere on March 24th.
In addition, Wonder Girls member Sunmi showed off her fascinating beauty.
On the 17th, Sunmi posted a picture of her nails on her Instagram account. She left a cat emoticon along with the photo.
In the photo, Sunmi is wearing velvet clothes, creating a chic atmosphere with black nails. Also, she showed her fascinating eyes with a cat-like line. So, Sunmi's charismatic gaze can capture a man's heart.
In 2007, Sunmi debuted as a member of girl group Wonder Girls under JYP Entertainment.
Meanwhile, Sunmi is active with her new song 'Tail.'
APINK
,
Apink 10th Anniversary
,
apink chorong
,
Cholong Park
,
chorong park
,
KPOP
,
Kpop 2021
,
Kpop artist
,
Kpop artists
,
kpop girl idols
,
Kpop idols
,
Kpop news
,
KPop trending news
,
Kpop_Wonder girls
,
KPOP2021
,
Kpopall
,
KPOPIDA
,
KPOPNEWS
,
Park Cholong Instagram
,
sunmi wonder girls
,
sunmi wondergirls
,
Trending Kpop news
,
trending news
,
Wonder girls
,
wonder girls sunmi
,
wonder girls_Sunmi