Kpop idols Seulgi of Red Velvet, Yuri of Girls Generation, and Kwon Mina of AOA shared a post on Instagram revealing their beauty and current status.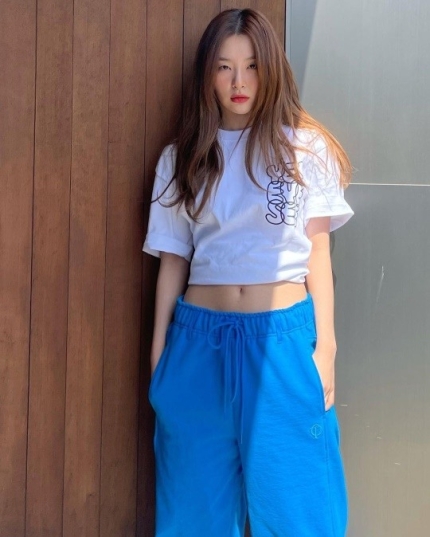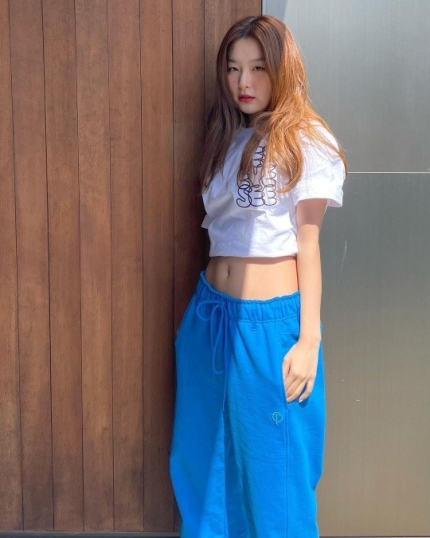 First, Red Velvet's member Seulgi captured the attention of fans by certifying her abs.
On March 31st, kpop idol Seulgi posted several photos on her Instagram along with the caption, "♥".
Seulgi is wearing a crop top revealing her stomach and showing off her solid abs in the photo. So, her chic and sexy daily life brought admiration from fans. Also, fans who saw the post left comments complimenting her beauty, which she works hard for.
Recently, Seulgi appeared in the music video for U-Know's new song, 'Eeny Meeny.'
Also, Seulgi's group Red Velvet released the tvN drama 'Startup' OST 'Future' in October last year.
Second, kpop idol group Girls' Generation's Yuri showed off her sexy S-line body.
On March 31st, Kpop idol Yuri posted on her Instagram. It is an article, "Advertising Alexander Mcqueen," and a photo of her current status.
In the public photo, Yuri is taking a selfie while wearing a sleeveless dress revealing her body. So, Yuri drew attention by showing off her slim waist, golden pelvis, and voluminous body.
Meanwhile, Yuri appeared in 'Makgeolli on the roof,' 'Daejanggeum is watching,' and 'Girls For Rest.'
Third, kpop idol and actress Kwon Mina from the group AOA shared her recent status with Luna.
On the 3rd, Kwon Mina posted a photo on her Instagram saying, "It's weird, I was showing a pretty expression."
The released picture shows Kwon Minah and group F(X) member Luna. So, the two posed comfortably, showing their solid friendship.
Earlier last year, Kwon Minah attracted attention by revealing that she suffered from bullying for 10 years by leader Jimin Shin during AOA activities. Recently, Kwon Mina revealed that she had not received any proper apology from the perpetrator.
Read More About: Kpop Girl Idols Showed Off Through Their Instagram Post_Red velvet Joy, T-Ara Hyomin, and Blackpink Jennie
AOA
,
AOA BULLYING
,
Aoa Mina
,
Aoa News
,
AOA_KPOP
,
girl generation yuri
,
Girls Generation
,
girls generation birthday
,
KPOP
,
Kpop 2021
,
Kpop artist
,
Kpop artists
,
kpop female idols
,
Kpop girl artists
,
kpop girl idols
,
Kpop girls group
,
Kpop idols
,
kpop idols instagram
,
Kpop news
,
KPOP POPULAR GIRL GROUP
,
Kpop trending
,
KPop trending news
,
KPOP2021
,
Kpopall
,
KPOPIDA
,
KPOPNEWS
,
Kpopstars
,
red velvet news
,
RED_VELVET
,
Red_Velvet_Seulgi
,
Redvelvet
,
Trending
,
Trending Kpop news
,
trending news