Kpop idols Hyoyeon of Girls Generation, Son Naeun of Apink, and Yujeong of Brave Girls posted on Instagram expressing their charm.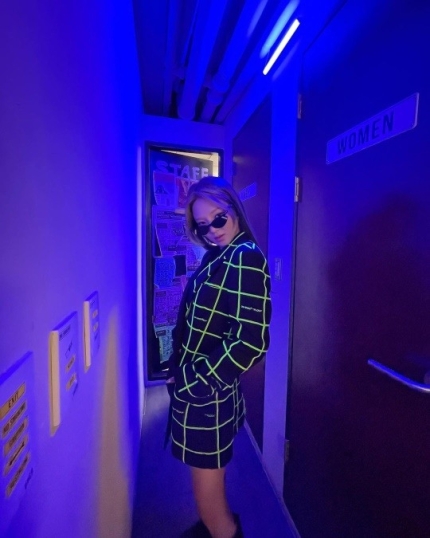 First, kpop idol Hyoyeon, a member of Girls Generation, showed off her daily life full of swag.
On the 25th, Hyoyeon posted several photos on her Instagram along with the article "Sign".
In the published photo, Hyoyeon is posing while wearing a jacket with a fluorescent pattern under dim lighting. Hyoyeon's daily life, full of swag, catches the attention of the fans.
Earlier, Hyoyeon debuted as a member of the group Girls' Generation in 2007. She has been active with numerous hit songs. Recently, she appeared as a guest on the MBC entertainment program, 'Radio Star.'
Next, kpop idol Naeun Son of the group Apink shared her daily life.
On the 25th, Naeun Son posted several photos on her Instagram.
In the released photo, Naeun Son is standing in the aisle and staring at the camera. She has completed a casual fashion with a hooded T-shirt. So, Naeun Son created a comfortable atmosphere with a hairstyle tied together and a serious expression.
Meanwhile, Apink, a group to which Naeun Son belongs, will be releasing a fan song for their 10th anniversary on April 19th.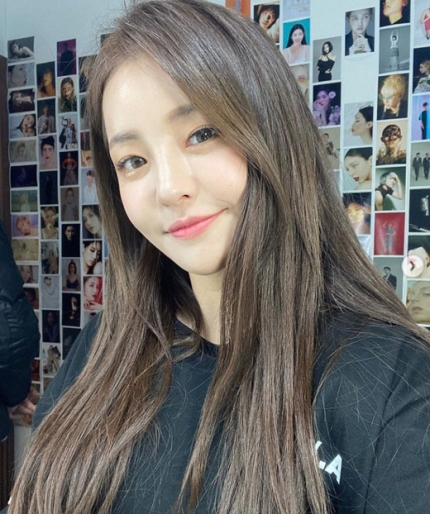 Finally, kpop idol Yujeong, a member of the girl group Brave Girls, showed off her goddess beauty
On the 27th, Yujeong posted three photos on her personal Instagram with the caption, "Hello ♥".
In the published photo, Yujeong is smiling gently as she stares at the camera. So, her clear pupils, clear features, and neat atmosphere attract the attention of the netizens.
So, the netizens who saw her photos gave various reactions such as:
"It's beautiful"
"I fell in love today"
"I have a heartache"
On the other hand, Brave Girls is gaining great popularity with their song 'Rollin.'
Read More About: Kpop Idols Showed Off Their Charm On Instagram_Chorong Park of Apink, Wonder Girls Sunmi, and I.O.I member Lim Nayoung
2021 kpop news
,
2021 kpop news updates
,
2021 kpop updates
,
2021 updates on kpop
,
APINK
,
Apink 10th Anniversary
,
Apink fan song
,
apink naeun
,
Apink_Naeun
,
Brave girls
,
Brave Girls_Yujeong
,
Brave_girls_Rollin
,
Girls Generation
,
girls generation_hyoyeon
,
Girls' Generation
,
hyoyeon
,
KPOP
,
Kpop 2021
,
Kpop artist
,
Kpop Bravegirls
,
Kpop news
,
Kpop trending
,
KPOP2021
,
KPOPIDA
,
KPOPNEWS
,
Trending
,
trending 2021
,
Trending Kpop news
,
trending kpop update
,
trending news