Kpop idols Junho of 2PM and Sandara of 2NE1 shared a post through their Instagram accounts. 2PM Junho shared his current status. While Sandara Park of 2NE1 showed off her chemistry with Ryeowook.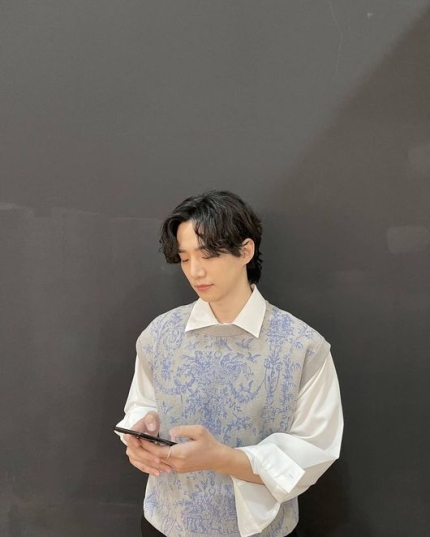 First, Kpop idol and 2PM member Junho revealed his latest situation after completing his military service.
On March 21st, Junho posted a photo on his Instagram along with the words, "Today is an early Good night."
In the released photo, Junho is holding a mobile phone while posing. Junho's visual, which has become more mature after his military service, attracted attention.
Meanwhile, kpop idol Junho already completed his alternative military service on March 20th.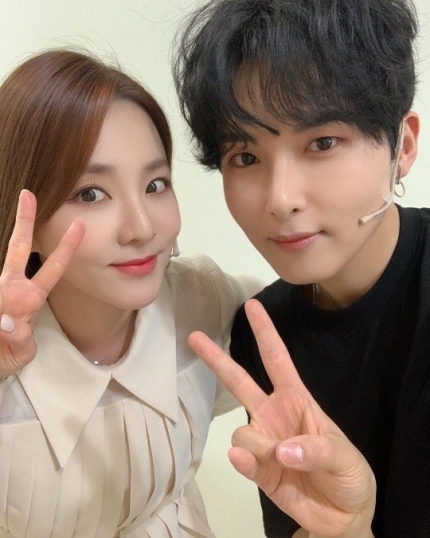 On the other hand, Kpop idol Sandara Park of 2NE1 showed off her warm chemistry with Ryeowook.
On the 23rd, she posted two posts on her Instagram. She posted, "Today's #Ryeowook and my first ball. It ended safely!' She said on the post, along with the photos.
In the photo, Sandara Park and Ryeowook are in a V pose. The two showed off their visuals full of youthful beauty and caught the attention of fans. Their chemistry are cute and lovely. It brought their fans warm smiles from their mothers.
Meanwhile, kpop idol Sandara Park is currently active in the entertainment programs such as KBS Joy 'Celeb Beauty 3', STATV 'Idol League Season 3', and MBC Every1 'Video Star'. Currently, she appears in the musical 'On Air-Secret Contract.' SOURCE
2021 kpop girl idols
,
2021 kpop news
,
2021 kpop news updates
,
2021 kpop updates
,
2021 updates on kpop
,
2NE1_Sandara park
,
2PM
,
2PM Junho
,
Alternative Military Service
,
Junho Military Discharge
,
KPOP
,
Kpop 2021
,
Kpop artist
,
KPop trending news
,
KPOP2021
,
KPOPIDA
,
KPOPNEWS
,
Kpopnews 2021
,
Kpopnews2021
,
ryeowook
,
sandara Park
,
Sandara Park Instagram
,
Trending
,
trending 2021
,
Trending Kpop news
,
trending kpop update
,
trending news