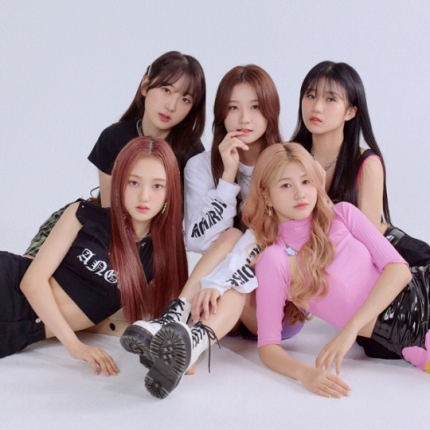 Kpop girl group PRITTI-G has officially debuted. PRITTI-G uploaded a teaser video for their debut song 'Hola' through their official social media channel on August 27th and 29th.
Following the profile image of this single album released on August 21st and 23rd, they released a teaser video. So, fans' expectations for PRITTI-G's debut are rising.
Expectations for the story of the main music video heightened after the members revealed their lively and colorful charms. The teaser video shows the image of a scientist and unfolding in a retro virtual space.
In fact, PRITTI-G has been active since 2015 under the name of PRITTI, the first kids girl group in Korea. They entered their 7th year this year and have secured a large fandom in Korea and abroad through various activities. The industry recognized them in terms of the perfection of their performances. They are perfectly digesting any concept with well-established teamwork. Also, they are a girl group looking forward to their future moves. Now, they are full-built and ready to reach their fans.
Meanwhile, Kpop girl group PRITTI-G started its full-fledged activities by releasing its first single, 'HOLA,' on various online music sites at 6 pm on August 31st. 
In addition, they will be the publicity model for the '2021 Sound Music Distribution Campaign' hosted by the Korea Creative Content Agency. They will start promotional activities on September 8th.
Then, they will release 'Buckle Up' on September 16th in cooperation with the Korea Expressway Corporation.
Read More About: Yunho Violates Quarantine Rules At Illegal Entertainment Pubs
girl group PRITTI-G
,
KPOP
,
Kpop artist
,
Kpop artists
,
Kpop girl group PRITTI-G
,
Kpop latest news
,
kpop latest updates
,
Kpop news
,
KPOP PRITTI-G
,
Kpop recent news
,
kpop rookie
,
Kpop trend
,
Kpop trending
,
KPop trending news
,
Kpop trending now
,
kpop trending update
,
KPOP2021
,
KPOPIDA
,
KPOPNEWS
,
latest kpop news
,
latest kpop updates
,
PRITTI-G
,
PRITTI-G debut
,
PRITTI-G HOLA
,
PRITTI-G members
,
PRITTI-G news
,
PRITTI-G updates
,
recent kpop news
,
rookie girl group PRITTI-G
,
trending kpop
,
Trending Kpop news
,
trending kpop update
,
trending news
,
trending update kpop