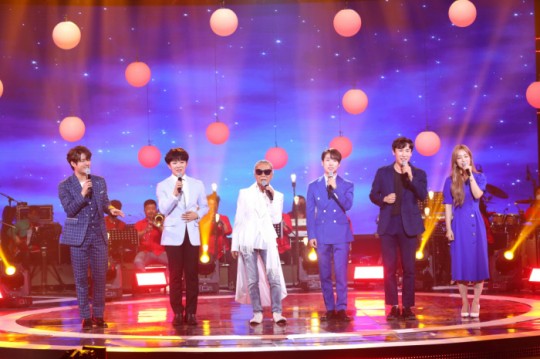 The Korea Singers Association (Chairman Jayeon Lee) will start broadcasting the first trilogy of the special 'National Top 10 Music Show' for 65 minutes. It will air from 11 am on August 14th.
This program previously aired on JTV Jeonju Broadcasting, nationwide local broadcasting, and YouTube. It will air every Saturday for three weeks.
To celebrate the 64th anniversary of the Korea Singers Association foundation, they gathered various artists. It includes Ilhae Nam, Hyun Sook, Rihwa, Hyejin Han, Kijin Ryu, Ranyoung Kim, Na Deul, Lee Sisters, San Bon Jeong il, Dahan Jung, Minseok, Hyelee Jang, Ryang Ha. They appeared and opened the stage for the festival.
Also, they produced the stage of 'Flaming Youth' in a fantastic collaboration between the new and old generations.
Korea Singers Association hosted this meaningful event. Then, the Korea Creative Content Agency of the Ministry of Culture, Sports, and Tourism supervised the event. This program aims to broaden the stage for senior singers. Also, it aims to create jobs for members suffering from the pandemic.
Chairman Jayeon Lee said, "The Korean Singers Association newly produced the unique project, 'Romantic Concert,' as a non-face-to-face performance, 'National TOP 10 Music Show.'"
Then, the chairman added, "It is a new stage for our association to celebrate the 64th anniversary. It is a difficult situation due to the coronavirus. But, we want to convey hope and courage to all singers and the people."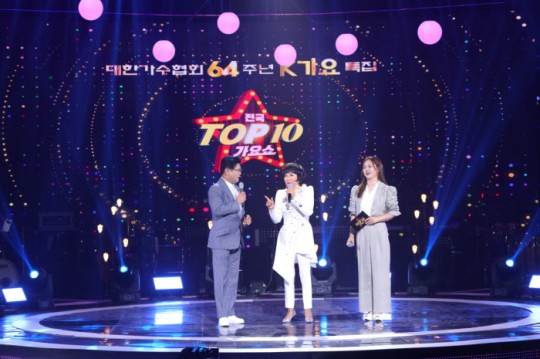 Read More About: Yoari Covered 'Arirang' For Korean Liberation Day
Chairman Jayeon Lee
,
Dahan Jung
,
Hyejin Han
,
Hyelee Jang
,
Hyun Sook
,
Ilhae Nam
,
Kijin Ryu
,
Korea Creative Content Agency
,
Korea Singers Association
,
KPOP
,
Kpop 2021
,
Kpop artist
,
Kpop artists
,
Kpop idols
,
kpop music shows
,
Kpop news
,
kpop shows
,
kpop singers
,
Kpop trend
,
Kpop trending
,
KPop trending news
,
Kpop trending now
,
KPOP2021
,
KPOPIDA
,
KPOPNEWS
,
Lee Sisters
,
Minseok
,
Na Deul
,
Ranyoung Kim
,
Rihwa
,
Ryang Ha
,
San Bon Jeong il
,
trending kpop
,
Trending Kpop news
,
trending kpop update
,
trending update kpop