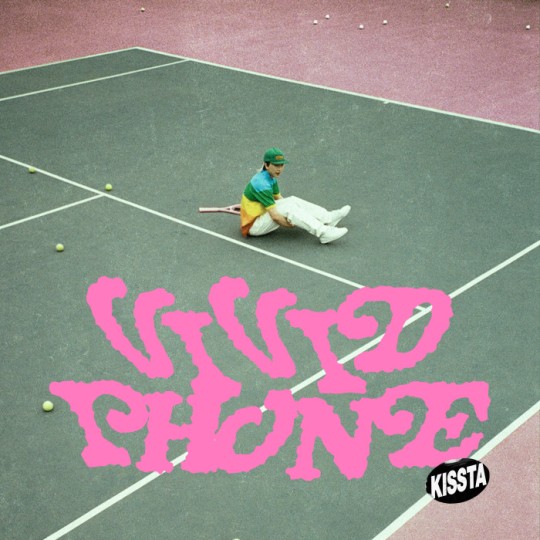 Rapper KISSTA has released a new double single.
KISSTA released a new double single, 'VIVID PHONE,' on May 12th through music sites.
On May 9th, KISSTA released the music video teaser of the new double single, 'VIVID PHONE,' on the official SNS channel of his agency, UNCUT POINT. It attracted the attention of the fans as the video showed KISSTA's nervous expression and deft acting. He is like waiting to hear from someone.
KISSTA's new double single, 'VIVID PHONE' is an album released about 8 months after his single 'Last Weekend' (Feat. Owen, JMIN), which was released in September last year. This new single expresses the pure love under the theme of the most used phone calls in everyday life.
Featuring an exciting and addictive melody, the title track 'Pick Up Your Phone' does not only featured the rapper Big One, which adds to the musical synergy. Vangdale is also the song producer, which is the hottest FA Presents crew member in the hip-hop scene.
In addition, '010' contains honest and emotional messages. It is a song showing more focus on KISSTA's attractive vocals with minimal sound. Producer Cribs produced the song, which proved his musical skills by working with various rappers such as Loopy, Bloo, and Owen, to enhance the perfection of the song.
KISSTA, who released his new double single 'VIVID PHONE,' is emerging as a hip-hop rookie based on his unrivaled musicality. He debuted with his single album 'Sex Cap' and selected as a local musician to pay attention to in 2021.
KISSTA has recently joined Uncut Point, a trendy record company and the first domestic subsidiary of Warner Music Korea. It attracts a lot of attention, and KISSTA has caught the ears of many listeners with his addictive hooks and verses. Many music fans are paying attention to what kind of musical charm he will show this time.
The agency Uncut Point said, "We will be releasing KISSTA's double single album 'VIVID PHONE.' Since this is his first album after joining Uncut Point, we have prepared our best to provide high-quality music. So, we ask for a lot of love and interest."
Read More About: Yerin Baek Band, 'The Volunteers' Releases Full-Length Album
2021 kpop news
,
2021 kpop news updates
,
2021 kpop updates
,
kissta
,
kissta new album
,
kissta rapper
,
KPOP
,
Kpop artist
,
Kpop artists
,
Kpop idols
,
Kpop news
,
Kpop trend
,
Kpop trending
,
KPop trending news
,
Kpop trending now
,
kpop trending update
,
KPOP2021
,
Kpopall
,
KPOPIDA
,
KPOPNEWS
,
Kpopstars
,
Trending
,
trending 2021
,
trending kpop
,
Trending Kpop news
,
trending kpop update
,
trending news
,
trending update kpop