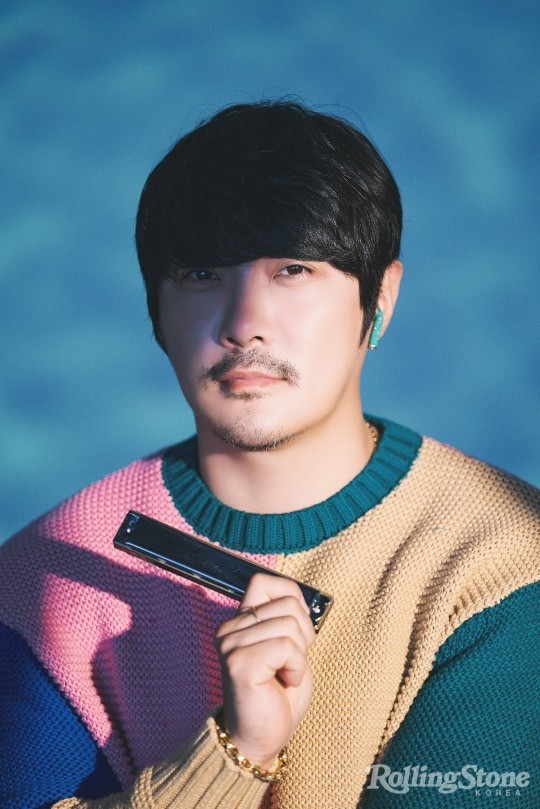 Today, December 14, at 1 PM, Rolling Stone Korea released an interview with Kpop singer KCM (Kang Chang Mo), loved for his husky voice and deep resonance through the official YouTube channel and Rolling Stone Korea website.
In an interview with 'THE FIRST TIME,' KCM recalled his beginning by talking about various questions. It includes his first meeting with members of MSG Wannabe, his first step on the stage, his first slump, and his first challenge.

Regarding the first meeting with MSG Wannabe members, KCM said, 'It was awkward. It's our first meeting, and if it's not awkward, it's weird. I can't pick just one section, but it was always that episode; it was always fun. I was always happy for every minute and second. Even now, to say confidently, it's been almost 18 years since I've been making music and singing, and even thinking about it now, it seems like a very dreamlike time to the extent that I think it was the most perfect three months out of my singing career."
KCM expressed his honest feelings about being with the Kpop group MSG Wannabe.
In addition, KCM, who had been with fans for a long time, held his solo concert, 'Sunny Today,' on October 24.
KCM said, 'Actually, I haven't been able to meet fans for two years, so I had only vague thoughts and expectations about it. But, when I went on stage, I thought a lot about various things. I cried. I missed the stage and meeting the fans that much. Being on the stage itself seems to be moving and daunting."
Meanwhile, the full text of Kpop singer KCM's honest interviews and exclusive images can be found on the Rolling Stone Korea website.
Read More About: DAVII Will Host A Comeback Showcase Today!
2021 kpop news
,
2021 kpop news updates
,
2021 news kpop
,
best Kpop girl group
,
best kpop news site
,
best kpopstar
,
breaking news kpop
,
changmo
,
daily kpop news
,
Fandom
,
Foolish love
,
Jaejung Parc
,
Jungmin Kim
,
KCM
,
KCM kpop
,
KCM news
,
Korean celeb news
,
Korean singer
,
Korean singer songwriter
,
KPOP
,
Kpop album
,
Kpop beauty routine
,
Kpop boy group
,
kpop celebrity news
,
Kpop chart and news
,
Kpop colllaboration
,
KPOP comeback
,
Kpop current news
,
kpop daily news
,
Kpop fashion
,
Kpop girls group
,
Kpop idols
,
Kpop issues
,
KPOP KCM
,
Kpop latest news
,
kpop MSG Wannabe
,
Kpop music chart
,
Kpop news
,
kpop news about KCM
,
Kpop news articles
,
Kpop news sites
,
kpop news update
,
Kpop recent news
,
kpop singer KCM
,
kpop singer KCM news
,
Kpop skin care routine
,
Kpop skincare routine
,
KPop trending news
,
KPOPIDA
,
KPOPNEWS
,
MOM
,
msg wannabe
,
msg wannabe MOM
,
MSG Wannabe project
,
MSG Wannbe group
,
MSG Wannbe JDSK
,
simon dominic
,
South Korean singer songwriter
,
SUKJIN JI
,
the best kpop girl group
,
the best kpop girl group of 2021
,
the best kpop group of 2021
,
the top kpop group
,
top kpop boy group
,
top kpop girl group
,
Trending Kpop news
,
trending news
,
WONSTEIN