Kai of EXO appeared as a story friend in 'The Tale of Biting the Tail on the Tail 2' (hereinafter referred to as 'Kokkomu').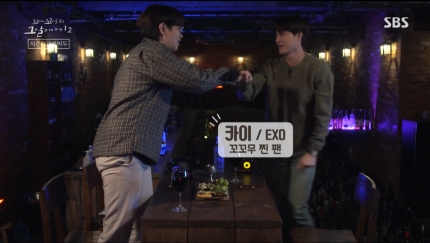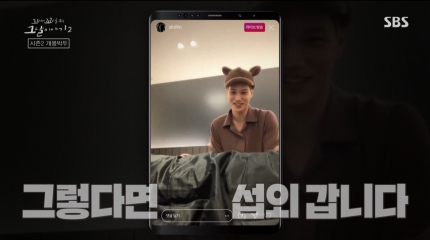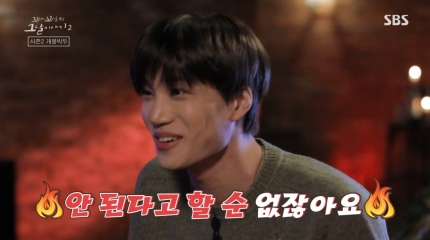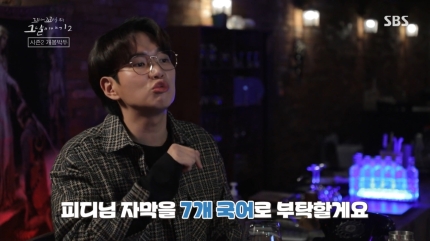 The first broadcast of SBS 'Kkokumu 2,' aired on March 11th. 'Kkokumu 2' is directed by Do-Yeon Jang, Seong-Gyu Jang, and Hang-Joon Jang. They are also drawn as storytellers, while Doo-Hwan Chun and others talked about the 12·12 military rebellion led by the Hana Association.
On that day, Kai of EXO appeared as Seong-Gyu Jang's story friend. As soon as Kai appeared, he cheered, saying, "Isn't this the first recording of Season 2. I was so happy as a fan."
Kai also confirmed that he is a fan of the show, saying, "I see 'Kokkomu' these days. I want to go and hear it once. If you will invite me once, I will listen to it.
Seong-Gyu Jang said, "I heard that Kai likes 'Kokkomu' so much, but accidentally, we met in the program. At that time, Kai carefully said, 'I like it, but I can't appear.'
In response, Kai joked, saying, "Isn't it possible to say no," and said, "I was a fan" and expressed his fan spirit. Seong-Gyu Jang said, "A world-class person is coming, so people from all over the world will watch 'Kokkomu'. So, I asked the PD's for subtitles in 7 languages."
Read More About: Baekhyun Enlisted As A Social Service Worker