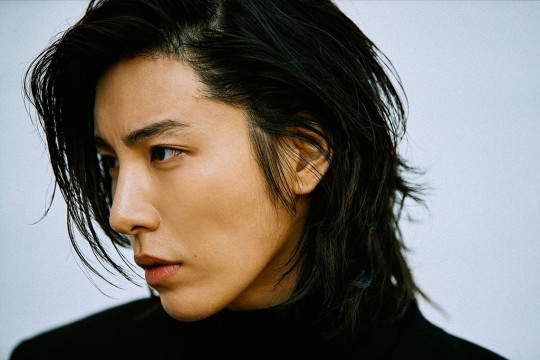 K-pop singer and actor Minwoo No recently signed an exclusive contract with n.CH Entertainment.
According to the music industry on January 19, n.CH Entertainment is a place where producer Changhwan Jung is the representative and home for the girl group NATURE and actress Davi Woo. Recently, n.CH Entertainment started managing the top 10 of 'Tomorrow's National Singer.'
Minwoo No made his debut as a drummer for the band TraxX in 2004. He became popular with his outstanding skills and excellent appearance. Since then, he has turned into an actor and made his name known by appearing in a number of works such as 'Pasta,' 'My Girlfriend is A Gumiho,' and 'Midas.'
In 2020, K-pop singer Minwoo No formed the band The Midnight Romance and did music activities.
Read More About: fromis_9 4th Mini-Album Surpassed The Initial Album Sales Of Previous Album In Just One Day
best Kpop girl group
,
best kpop news site
,
best kpopstar
,
breaking news kpop
,
daily kpop news
,
Fandom
,
Korean celeb news
,
Korean singer
,
Korean singer songwriter
,
KPOP
,
Kpop album
,
Kpop beauty routine
,
Kpop boy group
,
kpop celebrity news
,
Kpop chart and news
,
Kpop colllaboration
,
KPOP comeback
,
Kpop current news
,
kpop daily news
,
Kpop fashion
,
Kpop girls group
,
kpop group NATURE
,
Kpop idols
,
Kpop issues
,
Kpop latest news
,
Kpop music chart
,
Kpop nature
,
Kpop news
,
Kpop news articles
,
Kpop news sites
,
kpop news update
,
Kpop recent news
,
Kpop skin care routine
,
Kpop skincare routine
,
KPop trending news
,
KPOPNEWS
,
NATURE
,
NATURE kpop
,
NATURE members
,
NATURE news
,
South Korean singer songwriter
,
the best kpop girl group
,
the best kpop girl group of 2021
,
the best kpop group of 2021
,
the top kpop group
,
top kpop boy group
,
top kpop girl group