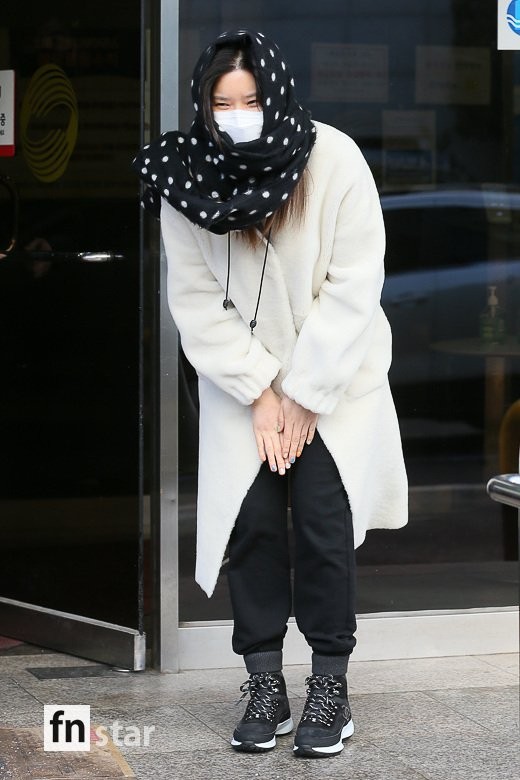 K-pop singer LYN attended the rehearsal for a program held at KBS in Yeouido, Seoul, on January 11.
Meanwhile, K-pop singer LYN will meet fans through her solo concert in February. On the afternoon of January 7, the agency 325 E&C released a poster of the performance through their official social media sites and announced, "LYN will hold a solo concert titled 'HOME' in February."
Also, LYN will release her new song 'PyeongSaeng' at 6 pm on January 13.
Read More About: Momoland Unveils Last Visual Film Teaser Ahead Of Comeback!
2021 kpop news
,
2021 kpop news updates
,
best kpop news site
,
breaking news kpop
,
daily kpop news
,
Korean celeb news
,
KPOP
,
Kpop artist
,
Kpop artists
,
kpop celebrity news
,
Kpop chart and news
,
Kpop current news
,
kpop daily news
,
Kpop idols
,
Kpop latest news
,
kpop lyn
,
Kpop news
,
Kpop news articles
,
Kpop news sites
,
kpop news update
,
Kpop recent news
,
Kpop shocking news
,
Kpop trend
,
Kpop trending
,
KPop trending news
,
Kpop trending now
,
kpop trending update
,
KPOP2021
,
KPOPIDA
,
KPOPNEWS
,
Lyn
,
lyn kpop
,
shocking kpop news
,
shocking news on Kpop
,
shocking news updates
,
Trending
,
trending 2021
,
trending kpop
,
Trending Kpop news
,
trending kpop update
,
trending news
,
trending update kpop