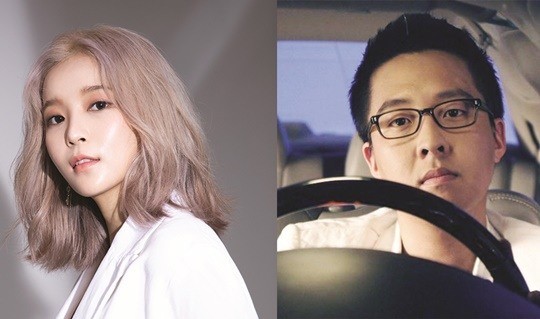 K-Pop singer and producer Romantic City will return to the music industry for the first time in a year with 'VIP Love.'
Romantic City will release its new single 'VIP Love' on various online music sites on January 23. He will take a step as a singer, not a producer, after a long time.
'VIP Love' is a song that producer Sunghyun Ahn, who produced Joosiq's 'Think About You,' which swept the music charts last year, was in charge of making beats. So, the rap lyrics contrary to the romantic melody will create fun to listen to. Romantic City also added to the song's charm by taking charge of rapping and singing.
Romantic City is the head of the label Romantic Factory, who produces hit songs for its artists such as Ovan, Vinxen, Jaejung Parc, Pianoman, and Im Soo. He will make a comeback a year with 'VIP Love,' following 'Sangsang-dong Alley,' introduced early last year.
In response, an official from Romantic Factory said, "Romantic City's new song is a project that sometimes comes out only at the beginning of the year when there is no album schedule for other singers in the company."
The official also hinted that they could not guarantee when he would make a comeback. So, it made people look forward to the value of 'VIP Love.'
As it is a welcome new song, Romantic City created a different love song by melting his emotions to the lyrics that only he can write as the head of the Romantic factory in 'VIP Love.'
As a result, interest in 'VIP Love' is increasing.
'VIP Love,' by K-pop singer Romantic City and Lunch, will be out on various online music sites at 6 pm on January 23.
Read More About: Hyundo Lee Surprise Release The New Song 'DO GAE BEE' Featuring Gaeko & Superbee!
2021 kpop news
,
2021 kpop news updates
,
best kpop news site
,
breaking news kpop
,
daily kpop news
,
Korean celeb news
,
KPOP
,
Kpop artist
,
Kpop artists
,
kpop celebrity news
,
Kpop chart and news
,
Kpop current news
,
kpop daily news
,
Kpop idols
,
Kpop latest news
,
Kpop news
,
Kpop news articles
,
Kpop news sites
,
kpop news update
,
Kpop recent news
,
kpop Romantic City
,
Kpop trending
,
KPop trending news
,
Kpop trending now
,
KPOP2021
,
KPOPIDA
,
KPOPNEWS
,
producer Romantic City
,
Romantic City
,
Romantic City kpop
,
Romantic City news
,
singer Romantic City
,
trending kpop
,
Trending Kpop news
,
trending kpop update
,
trending news
,
trending update kpop