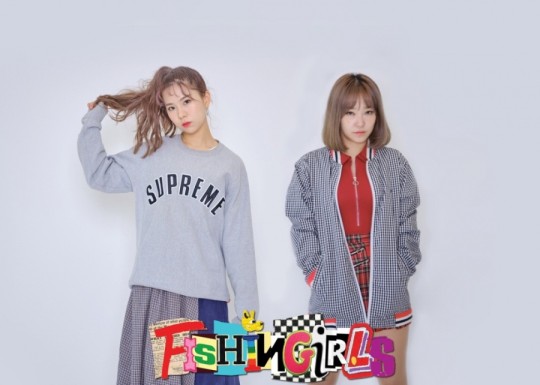 The Korean band's headquarters, the Popular Music Culture Promotion Association (Eumjinhyup, Chairman Yongwon Joo), is launching the 'K-Band AID' movement.
It is a project that continuously creates joint concert stages (on/offline) with famous senior musicians for bands who have talent but are having difficulties due to lack of finances and opportunities.
Eumjinhyup selected the witty female band FishinGirls as the first 'K-Band Aid,' and delivered the donation on July 13th.
FishinGirls presented a passionate live performance with the seniors' band Love and Peace and 015B Jang Ho-il in Daehangno on June 26th. So, they became a topic of interest.
Eumjinhyup plans to continue the 'K-Band Aid' concert this fall with the goal of raising an official fund.
FishinGirls debuted in 2012 and released numerous singles. Also, they were invited to numerous rock festivals to prove their skills. In 2019, they released their 1st full-length album 'Fishing Queen.'
It climbed to the top 10 on the Gaon Chart and achieved 6th place on Mnet's 'M Countdown.'
Currently, the group is active as a duo band with Vienna Finger (vocals, guitar) and Yuyu (drums).
Earlier, Eumjinhyup established 'Korean Rock Development Council' in 2003 and changed its name in 2007. The association has been active for 17 years as a registered corporation of the Ministry of Culture, Sports and Tourism.
Hongtak Kim, Hangki Yoon, Sangyun Yoo, Jungsoo Kim, and now Yongwon Joo (former bassist of Key Brothers) are serving as the chairman of the board.
Read More About: BLACKPINK Joins Weverse Next Month!
2021 kpop
,
2021 kpop girl idols
,
2021 kpop news
,
2021 kpop news updates
,
2021 kpop updates
,
2021 news kpop
,
2021 updates on kpop
,
Eumjinhyup
,
fishingirls
,
FishinGirls KPOP
,
FishinGirls news
,
K-Band Aid
,
KPOP
,
Kpop 2021
,
Kpop artist
,
Kpop artists
,
kpop fishingirls
,
kpop FishinGirls updates
,
Kpop idols
,
Kpop news
,
Kpop trend
,
Kpop trending
,
KPop trending news
,
Kpop trending now
,
KPOP2021
,
Kpopall
,
KPOPIDA
,
KPOPNEWS
,
Kpopnews2021
,
Trending
,
trending 2021
,
trending kpop
,
Trending Kpop news
,
trending kpop update
,
trending news
,
trending update kpop