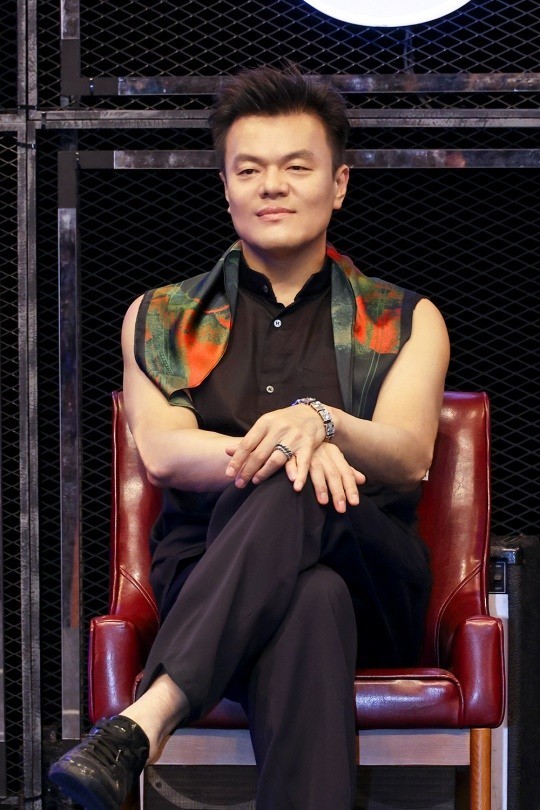 The wide lineup of boy groups belonging to JYP Entertainment (hereafter referred to as JYP) is making the eyes and ears of K-pop fans around the world happy.
JYP manages idol groups with outstanding performance and singing skills, such as 2PM, which is the pride and unique charm of the company. In JYP, there is DAY6, which got the modifier 'Trust and Listen' with excellent performance, singing skills, and rich musicality. Then, Stray Kids who swept global fan hearts by pioneering the 'Mala-flavored genre.' Also, the next boy group who will succeed their fame through the audition program SBS 'Loud.'
JYP is showing off a powerful lineup with distinct personalities. In turn, they helped lay the foundation for K-Pop. They succeeded in expanding their activities with unique musicality and concept, further enhancing diversity.
The reliable eldest group, 2PM, debuted in August 2008 with the title track '10 out of 10′ of its first single 'Hottest Time of the Day.' They became popular with numerous hit songs such as 'Again & Again,' 'Heartbeat,' and 'My House.'
In March of this year, after a long military service period, Junho finally made a splendid comeback in June 2021. The 6-member group released the full album 'MUST' and the title song 'Make It' after 5 years hiatus. 2PM's visual stands out. Their tall physical features and warm boyfriend-like image has warmed the hearts of domestic and foreign fans. They are providing various attractions by presenting the 2021 version of their hit songs. They also showed the sexy performance that many fans have been waiting for.
Particularly, 2PM showed their point choreography, 'Sleeve Dance,' in which the members walk straight through the performance of 'Make It.'
In 'Make It,' Wooyoung participated in writing lyrics, composing, and directing the choreography. It makes people realize a fantasy cliché and stimulates imagination, leading 2PM to receive enthusiastic responses from fans. The new song 'Make It' expresses more charm of 2PM. It is continuing the fever of 'My House,' which has been heating up online and broadcasting programs since last year.
Next, DAY6 has formed a consensus with listeners with a song that delicately melts everyday emotions. Their songs have the meaning of 'sing every moment of life.'
Since their debut in September 2015, they have established themselves as a representative band of K-pop. They showed excellent self-composition ability and completed two large-scale world tours. They even won the Best Band Performance Award at the 2020 Mnet Asian Music Awards.
In August of last year, they formed their first unit, DAY6 (Even of Day). It consists of Young K, Wonpil, and Dowoon and showed off a deeper music spectrum. On July 5, the three members released their second mini-album, 'Right Through Me' filled with masterpieces, including the title song 'Right Through Me.'
It aims to relieve the heat this summer. Young K and Wonpil present the new music color of DAY6 (Even of Day) and put their names on the credits of all the songs.
In Mnet's 'Kingdom: Legendary War,' where 6 prominent K-pop groups competed, Stray Kids proved their explosive performance ability. They displayed fresh ideas to win the final crown. Also, they established their own identity by pioneering the 'Mala-flavored genre,' characterized by a strong impact and strong addiction. It adds firepower to their popularity in Korea and abroad. In short, Stray Kids are showing great strides.
The new digital single 'Mixtape: OH,' released on June 26th, topped the US Billboard's 'World Digital Song Sales Chart.' Stray Kids climbed to the top of the Billboard chart for the first time since their debut. Recently, their first full-length repackage album 'IN生 (In Life)' obtained the double-platinum certification. The album sales exceed 500,000 copies on the Gaon Chart. So, Stray Kids are proving themselves as the 'next-generation K-pop representative group.'
2PM, DAY6, and Stray Kids received a lot of love for completing their distinct team colors with their own music. JYP will soon release the next boy group that will take responsibility for the future of K-pop. It will surely possess artistic ability such as writing lyrics, composing, and producing skills.
To this end, JYP representative producer Jinyoung Park returned to the judge's seat after about four years. He is a judge in the currently airing worldwide boy group project SBS 'Loud.'
Starting from the words of Stephen Hawking, "Quiet people have the loudest minds," Jinyoung Park set out a different strategy. He will not only judge based on the dancing and singing skills but the overall ability. JYP will surely enrich the JYP boy group lineup through high-quality dance, singing, and rap skills. In addition, fans can expect 'Loud' participants to express themselves brilliantly on stage and continue to move forward in line with the changes and trends of the times.
Read More About: BTS' Permission To Dance,' The Hymn Of Hope
2021 kpop
,
2021 kpop news
,
2021 kpop news updates
,
2021 kpop updates
,
2021 news kpop
,
2021 updates on kpop
,
2PM
,
2pm news
,
2pm_must
,
Day6
,
day6 (even of day)
,
day6 kpop
,
DAY6 news
,
day6 right through me
,
day6 sub-unit
,
JYP
,
JYP Entertainment
,
jyp kpop
,
KPOP
,
Kpop 2021
,
Kpop artist
,
Kpop artists
,
Kpop idols
,
Kpop news
,
Kpop Straykids
,
Kpop trend
,
Kpop trending
,
KPop trending news
,
Kpop trending now
,
KPOP2021
,
Kpopall
,
KPOPIDA
,
KPOPNEWS
,
Kpopnews 2021
,
Kpopnews2021
,
stray kids k-pop
,
STRAY KIDS KPOP
,
straykids
,
trending 2021
,
trending kpop
,
Trending Kpop news
,
trending kpop update
,
trending update kpop