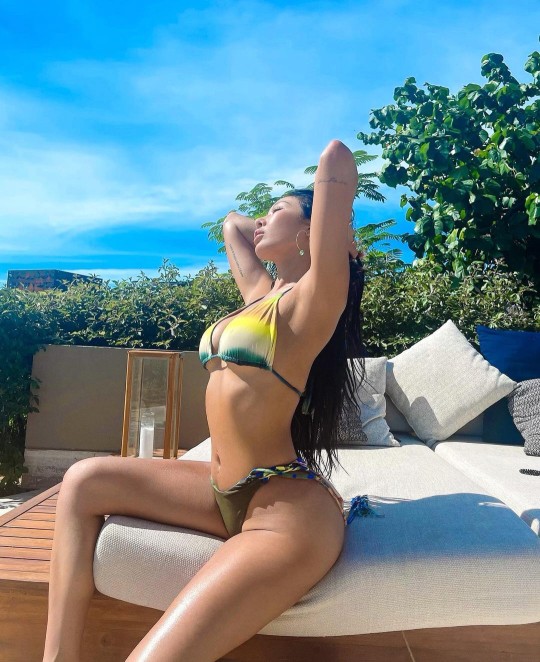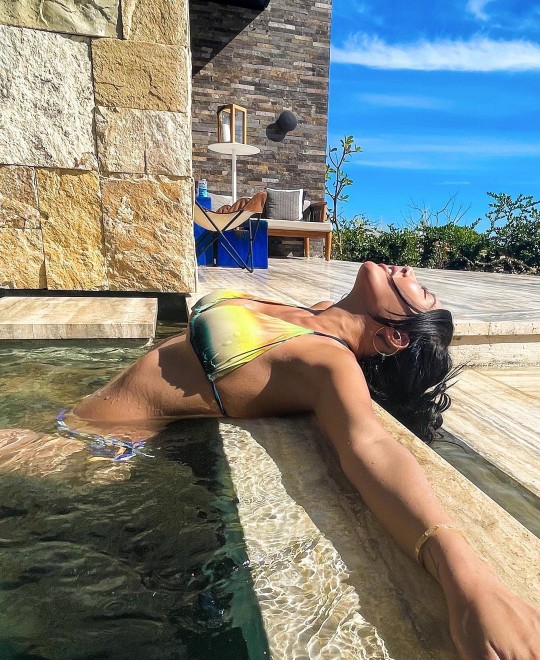 Kpop singer Jessi showed off her glamorous body.
On November 30, Jessi posted several photos along with the caption, "Love more, Worry less♥♥" on her social media.
In the published photo, she is resting on a sunbed wearing a bikini. She is stretching her body in a yellow and green bikini. Notably, although she is slim, her strong glamorous body stands out. Tattoos engraved all over her body doubled her sexiness. Her celebrity pose, which rests like a pictorial, stands out.
Meanwhile, Kpop singer Jessi, along with Ed Sheeran and Sunmi, released the collaboration song 'Shivers' on November 24.
Read More About: G.Soul Releases 'Natural' Music Video Teaser
2021 kpop news
,
2021 kpop news updates
,
2021 news kpop
,
best kpop news site
,
breaking news kpop
,
daily kpop news
,
JESSI
,
Jessi comeback
,
jessi instagram
,
jessi kpop
,
jessi kpop news
,
jessi kpop update
,
Jessi new song
,
Jessi_what type of x
,
jessie
,
Jessie Psy
,
Korean celeb news
,
KPOP
,
Kpop 2021
,
Kpop artist
,
Kpop artists
,
kpop celebrity news
,
Kpop chart and news
,
kpop daily news
,
Kpop idols
,
KPOP JESSI
,
Kpop latest news
,
Kpop news
,
Kpop news articles
,
kpop news update
,
Kpop recent news
,
Kpop trend
,
Kpop trending
,
KPop trending news
,
Kpop trending now
,
KPOP2021
,
KPOPIDA
,
KPOPNEWS
,
Kpopnews 2021
,
trending kpop
,
Trending Kpop news
,
trending kpop update
,
trending news
,
trending update kpop