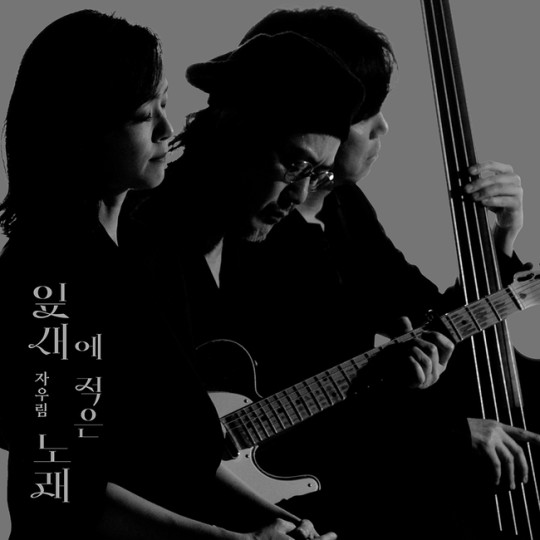 The band, Jaurim, will release a new song today, June 11th.
Jaurim will release the single 'The Songs Written On Leaves' through various music sites at 6 pm on June 11th.
'The Songs Written On Leaves,' is a song with a message that Jaurim wants listeners to hear living in the same era.
Jaurim's unique musical perspective – "Nothing lasts forever. We are all finite, and we must live our lives cherishing temporary happiness"- is a well-known lyric of their song. Yoon Ah Kim's deep and delicate vocals, Sunkyu Lee's guitar playing, and Jinman Kim's bass performance are in perfect harmony. They created a beautiful and light melody that gives a deep impression.
In the introduction of the album, Jaurim said, "Life is short. It is not enough to share your heart with your loved ones, find beautiful things, and engrave them inside. I hope your every day is full of songs written on the leaves."
Jaurim will present their first live performance of the new song at 'The Songs Written on Leaves, Andante Dramatico' live concert. It will take place at Seoul Olympic Park from June 18th to the 20th. This performance, which is in line with the new song, is a lyrical and philosophical performance expected to give the audience time for deep reflection.
Read More About: Brown Eyed Soul Jung Yup Released Summer Song 'DRIVE' MV Teaser
2021 kpop
,
2021 kpop news
,
2021 kpop news updates
,
2021 kpop updates
,
2021 news kpop
,
2021 updates on kpop
,
jaurim
,
jaurim kpop news
,
jaurim new single
,
jaurim new song
,
jaurim_song written on leaves
,
KPOP
,
Kpop 2021
,
Kpop artist
,
Kpop artists
,
kpop band jaurim
,
Kpop idols
,
kpop jaurim
,
Kpop news
,
Kpop trend
,
Kpop trending
,
KPop trending news
,
Kpop trending now
,
KPOP2021
,
Kpopall
,
KPOPIDA
,
KPOPNEWS
,
Kpopnews 2021
,
trending 2021
,
trending kpop
,
Trending Kpop news
,
trending kpop update
,
trending update kpop