Musician Jaehyung Jung opens the second phase of the 'HOME' project with his new single 'Dance of Phrase (Feat. Qim Isle).
Jaehyung Jung will release his new single 'Dance of Phrase (Feat. Qim Isle)' through various music sites at 6 pm on July 21st.
Jaehyung Jung started the series 'HOME' project with the lively and brilliant sound of spring through 'Feather of the Spring' in March. In fact, this will be his first new single after 4 months, which is suitable for a fresh and green summer. So, 'Dance of Phrase (Feat. Qim Isle)' is expected to capture the listeners' interests.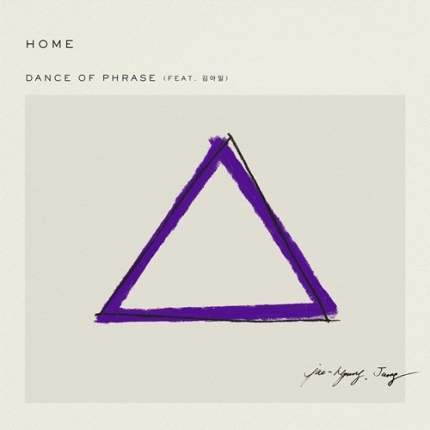 'Dance of Phrase (Feat. Qim Isle)' is an electronic sound-based performance song. It sensibly embodies a series of processes in which a single note becomes a phrase, and harmony becomes a single song.
In addition, the bass line of the ultra-low range and the ultra-high range harmonize to enhance immersion. The rapping at the end of the song adds a dynamic mood and will maximize the fun of listening without a break.
Rapper Qim Isle, who is rocking the hip-hop scene with fresh music, participated in the featuring. So, he enhanced the level of perfection. Qim Isle achieved a bold yet sensual musical unity by raising the energy of the song to the maximum with his unique voice tone.
The 'HOME' project, a series by Jaehyung Jung, started with a small but clear message. It conveys, "Let's listen to the sounds that started from me and fill up the small happiness that we feel."
The 'HOME' project offers another daring and experimental aspect in Jaehyung Jung's ever-expanding musical spectrum. Jaehyung Jung has featured classical music to movie music and popular songs. This time, he wants to give the pleasure of listening to unfamiliar music. So, it will deliver a small but strong resonance that contains deep meaning.
Read More About: ASTRO Releases Concept Photos For The Album 'SWITCH ON'
2021 kpop
,
2021 kpop news
,
2021 kpop news updates
,
2021 kpop updates
,
2021 news kpop
,
2021 updates on kpop
,
IU_jaehyung jung
,
Jaehyung Jung kpop
,
Jaehyung Jung singer
,
Jaehyung Jung_Dance Of Phrase
,
Jung Jaehyunh
,
KPOP
,
Kpop 2021
,
Kpop artist
,
Kpop artists
,
Kpop idols
,
kpop Jaehyung Jung
,
Kpop news
,
Kpop trend
,
Kpop trending
,
KPop trending news
,
Kpop trending now
,
kpop trending update
,
KPOP2021
,
Kpopall
,
KPOPIDA
,
KPOPNEWS
,
Kpopnews 2021
,
Kpopnews2021
,
musician Jaehyung Jung
,
Qim Isle
,
singer Jaehyung Jung
,
The HOME project
,
Trending
,
trending 2021
,
trending kpop
,
Trending Kpop news
,
trending kpop update
,
trending news
,
trending update kpop