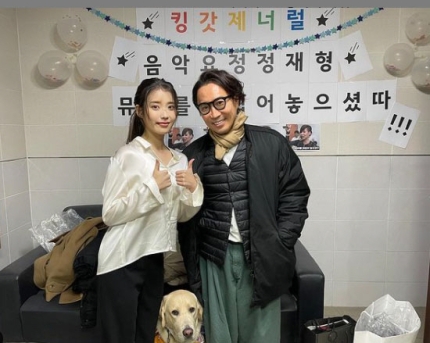 Singer Jae Hyung Jung appeared as surprise in the music video for IU.
25 Antenna official Instagram showed a picture taken with IU and Jae Hyung Jung. In winter, "Ten years ago, King God General fairy Jae Hyung Jae appeared on IU's 'Good Day' MV. He said, "This music video really might have been emerged in some form now, and look at the music of 'LILAC.'
Public photos are upside down with the phrase, "the King God General musical fairy Jae Hyung Jung MV." IU and Hae Hyung Jung posed together in front of the card plan. IU revealed her satisfaction posing a thumbs up.
Previously, Jae Hyung Jung is an MBC entertainment program agent on 'What do you do when you play.' He said, "Manager beginners are sticking to me, asking to be the company's representative." After that, it was revealed that it collected topics.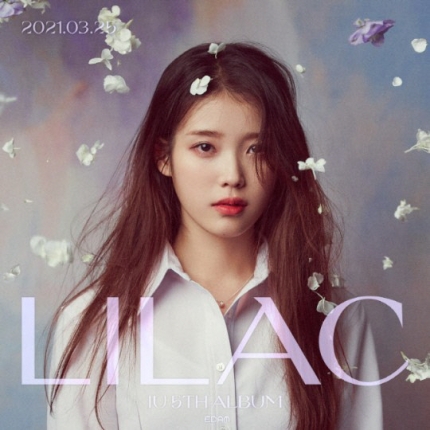 Meanwhile, On the 25th at 6 PM, IU released her regular 5th album, 'LILAC,' with the same name's title song. Unlike her first album, 'Spring of the Twenties.' It was released with the honest and fresh sensibility of IU. 'LILAC,' released after 4 years, unfolds the past twenties with a colorful perspective with 10 tracks.
'LILAC' is a song that contains IU's gratitude to all those who watched from her from then till now. The flower language of 'Lilac' means only one first love. It is sometimes flashy as the memories of the young until today, with a little bit of loneliness. See a Teaser from UI's new Album
Post You May Also Like: Apink's Eun-Ji Jung As Musical 'All-around' Queen'