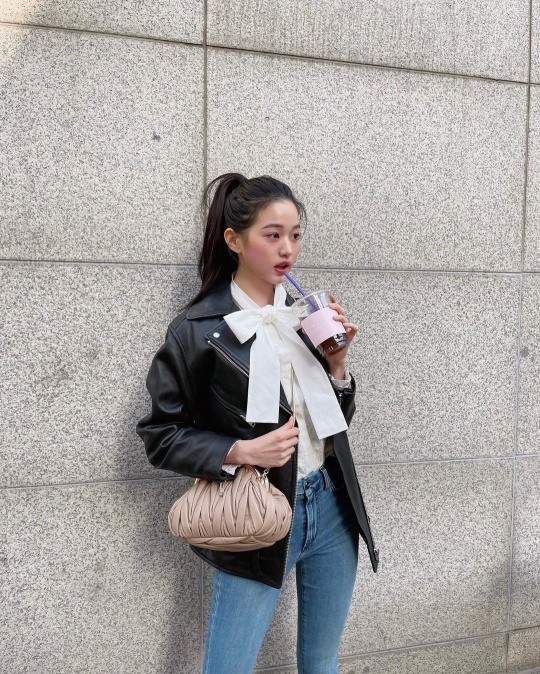 IZ*One member, Wonyoung Jang, showed off her extraordinary beauty. On the 17th, Wonyoung Jang posted a picture of herself on the official Instagram of IZ*One. Wonyoung Jang boasted of a model's superior proportions with a small face and unique personality in the photo.
Meanwhile, Wonyoung Jang belongs to the group IZ*One.
Recently, they announced that the group activities will officially end in April.
Read More About: IZ*One Miyawaki Sakura Returns This April
2021 kpop news
,
2021 kpop updates
,
IZ*ONE
,
iz*one kpop news
,
iz*one member
,
IZ*One_Wonoung Jang
,
KPOP
,
Kpop artist
,
Kpop artists
,
Kpop idols
,
KPop iz*one
,
Kpop news
,
Kpop trend
,
Kpop trending
,
KPop trending news
,
Kpop trending now
,
Kpop_IZ*ONE
,
KPOP2021
,
KPOPIDA
,
KPOPNEWS
,
Trending
,
trending 2021
,
trending kpop
,
Trending Kpop news
,
trending kpop update
,
trending news
,
trending update kpop
,
Wonyoung Jang