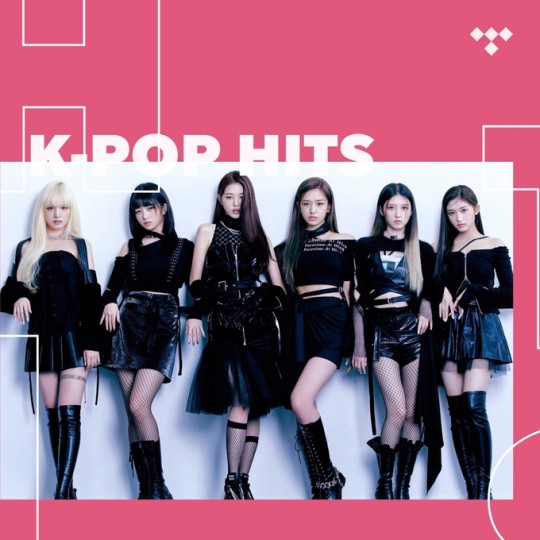 The six-member rookie girl group IVE is showing unstoppable growth. Recently, IVE entered the 'Viral Top 50' and 'Global Top 200' charts of Spotify, the world's largest music platform, through their debut song 'ELEVEN.' Also, IVE was proudly listed on the 'Top 100 Most Popular Songs in Korea' chart for two weeks in a row with 'ELEVEN.
IVE showed the potential to rise to 4th place on the global chart of 'Viral Top 50' released by Spotify on December 27 and 1st place on the Korean chart. On the 'Global Top 200' chart, it first entered at 185th, and has continued to rise steadily and settled at 95th place, and took the first place in the Kpop section.
In addition, IVE's 'ELEVEN' became one of the No. 1 KPOP HITS playlist cover artists of TIDAL, a global high-quality music streaming service platform. Also, IVE topped YouTube's Top 100 Popular Songs chart this week with the debut song, 'ELEVEN.'
Growing at such a frightening pace, IVE is expanding beyond Korea and abroad, consolidating the presence of a 'complete group.'
In less than a month since its debut, they won on five music shows and ranked at the top of major domestic music sites. Also, they ranked on the Billboard, Spotify, and China's QQ Music charts. Notably, the debut album 'ELEVEN' sold more than 150,000 copies in the first week. So, it sets the most Initial first-week sales among rookie groups that debuted in 2021. IVE is building an unrivaled career among the first girl group debut album in Kpop history. Rookie girl group IVE, announcing the 'IVE Era' opening worldwide, will continue to meet fans through various year-end performances and content.
Read More About: Youngwoong Lim Ranks 1st On Star Trot Male Category Ranking For 20 Weeks!
2021 kpop news
,
2021 kpop news updates
,
best kpop news site
,
breaking news kpop
,
daily kpop news
,
IVE rookie
,
ive rookie group
,
Korean celeb news
,
KPOP
,
Kpop artist
,
Kpop artists
,
kpop celebrity news
,
Kpop chart and news
,
Kpop current news
,
kpop daily news
,
Kpop idols
,
KPOP IVE
,
kpop IVE news
,
Kpop latest news
,
Kpop news
,
Kpop news articles
,
Kpop news sites
,
kpop news update
,
Kpop recent news
,
Kpop trend
,
Kpop trending
,
KPop trending news
,
Kpop trending now
,
kpop trending update
,
KPOP2021
,
KPOPIDA
,
KPOPNEWS
,
Trending
,
trending 2021
,
trending kpop
,
Trending Kpop news
,
trending kpop update
,
trending news
,
trending update kpop