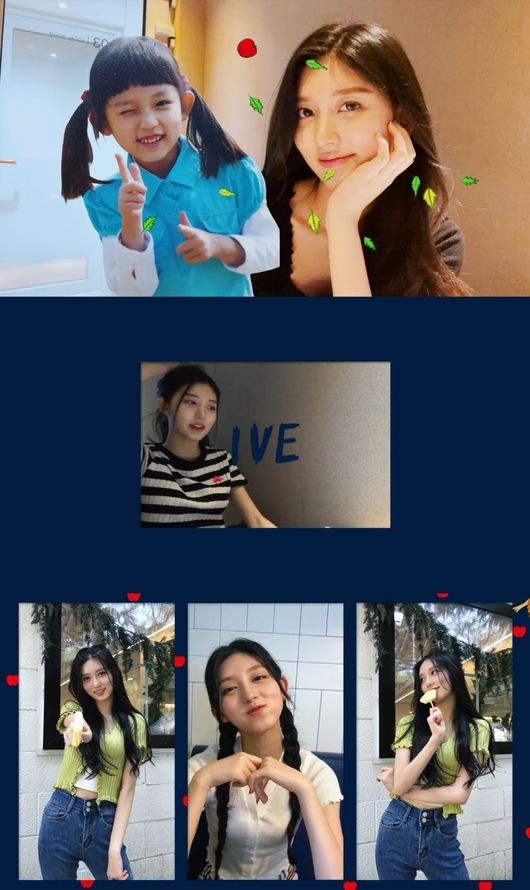 Six-member rookie girl group IVE member Gaeul showed an unexpected charm with powerful dance and rap skills.
On the afternoon of November 19, the theme film of Gaeul's 'SHOW WHAT I HAVE' was released on IVE's official social media channel.
Gaeul, the eldest member of IVE, said, "I was born in autumn, and it's autumn, but I actually like spring the best. My nickname is sloth. I like lying down on the bed the most," she said, introducing herself. So, the appearnce of Gaeul, which seems to be full of the brightness of spring and the freshness of autumn, has succeeded in capturing the hearts of global Kpop fans.
Mainly, Gaeul showed a short dance in the practice room. Then, she said, "I'm more powerful than anyone else when I dance," and showed off her unique rap skills. So, she is proving her 'complete' performance with different professionalism from her daily life.
Gaeul, which said she was usually curious, made viewers laugh. She said, "My hobby is reading mystery novels and watching horror movies. But, I'm too scared in reality."
Also, she created a cute charm that showed extraordinary affection for the color pink.
IVE is gaining extraordinary attention in Korea and abroad as they released the 'SHOW WHAT I HAVE' theme film for each member. This follows the 'HAVE WHAT WE WANT,' which features the team as a complete group. The fresh and high-quality content clearly boasts the concept of IVE, adding to the curiosity about the last theme, 'ELEVEN.'
In fact, Starship Entertainment's rookie girl group IVE plans to express their image clearly. They want to convey the message as a complete group, not a story of a growing group. So, it contains an ambition to show what they have in an IVE-like manner, meaning 'I HAVE = IVE.'
IVE is stepping up its final preparations with the aim of debuting on December 1. They will continue to release various promotional content through its official social media channel.
Read More About: BLACKPINK Lisa Ranks 2nd On The 46th Week Of Gaon Social Chart
2021 kpop news
,
2021 kpop news updates
,
2021 news kpop
,
best kpop news site
,
daily kpop news
,
Korean celeb news
,
KPOP
,
Kpop 2021
,
Kpop artist
,
Kpop artists
,
kpop celebrity news
,
kpop daily news
,
Kpop idols
,
Kpop latest news
,
Kpop news
,
Kpop news articles
,
kpop news update
,
Kpop recent news
,
Kpop trend
,
Kpop trending
,
KPop trending news
,
Kpop trending now
,
kpop trending update
,
KPOP2021
,
KPOPIDA
,
KPOPNEWS
,
Kpopnews 2021
,
latest kpop news
,
recent kpop news
,
Trending
,
trending 2021
,
trending kpop
,
Trending Kpop news
,
trending kpop update
,
trending news
,
trending update kpop