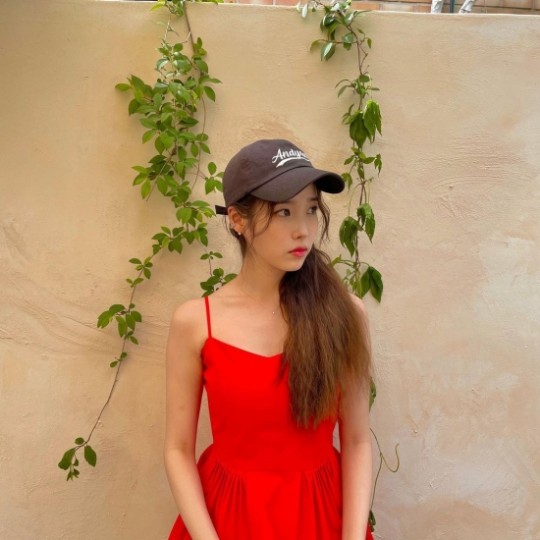 The beautiful IU celebrates her birthday today. She is attracting attention as she showed off her gorgeous beauty.
On May 16th, IU posted her photos on Instagram, along with the caption, "Bam! Birthday Girl is here. HAPPYJIEUN'SDAY."
In the picture, she is wearing a red dress while posing.
Her beauty struck the hearts of fans.
Singer IU ranked No. 1 on the Idol Chart in the first week of May.
She topped the Idol Chart in the first week of May (21.5.7~21.5.13) with a total of 11,379 points, including 2,895 music scores, 6,699 YouTube scores and 1,775 social scores.
IU reportedly donated 10 million won for Gwacheon citizens in need. This is according to Gwacheon Mayor Jongcheon Kim's social media post on May 11th. She has been making good contributions since her debut, and this donation has also become known.
Read More About: Blackpink Jisoo Appeared With Her Dog On Instagram
IU
,
iu 2021
,
IU Birthday
,
IU Celebrity
,
iu kpop
,
iu works
,
IU_Kpop
,
IU_Lilac
,
KPOP
,
Kpop 2021
,
Kpop artist
,
Kpop artists
,
Kpop idols
,
Kpop IU
,
Kpop news
,
Kpop trend
,
Kpop trending
,
KPop trending news
,
Kpop trending now
,
kpop trending update
,
Kpop_IU
,
Kpop-IU
,
KPOP2021
,
KPOPIDA
,
KPOPNEWS
,
Trending
,
trending 2021
,
trending kpop
,
Trending Kpop news
,
trending kpop update
,
trending news
,
trending update kpop