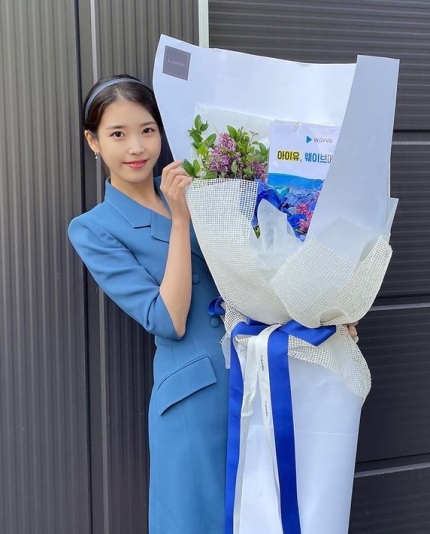 Singer IU has received a large bouquet.
On April 5th, IU released three photos of her holding a large bouquet that she received from Wavve (Korean App). She posted the photos on her Instagram account. Her published photos showed how much she liked the bouquet as she posed with it, expressing her cute charm.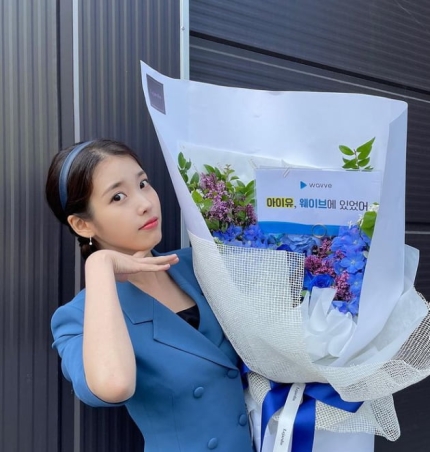 In the picture, she is wearing a blue dress. Her dress resembles the color of the bouquet adorned with blue ribbons. In the photo, her small face boasted an excellent appeal and exuded unique, refreshing, and bright energy. It arouses the admiration of her fans.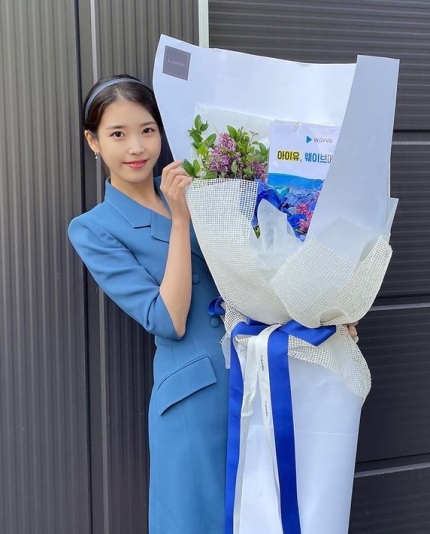 In this photo, Red Velvet Yeri left a comment saying "Pretty Sister ㅠㅠ ㅠㅠ."
IU had finished her work after her successive comeback with her new regular album, 'Lilac,' in March. In addition, she is currently preparing for the release of her new movie 'Dream' and the filming of 'Broker.'
Read More About: Daniel Kang 'Yellow,' Ranked 1st On Gaon's April Music Chart
2021 kpop news
,
2021 kpop updates
,
IU
,
iu 2021
,
IU 5th Album
,
IU Celebrity
,
iu kpop
,
IU movie
,
IU New Album
,
iu works
,
IU_Kpop
,
IU_Lilac
,
KPOP
,
Kpop 2021
,
Kpop artist
,
Kpop artists
,
Kpop idols
,
Kpop IU
,
Kpop news
,
Kpop trend
,
Kpop trending
,
KPop trending news
,
Kpop trending now
,
Kpop_IU
,
Kpop-IU
,
KPOP2021
,
Kpopall
,
KPOPIDA
,
KPOPNEWS
,
Kpopstars
,
Trending
,
trending 2021
,
trending kpop
,
Trending Kpop news
,
trending kpop update
,
trending news
,
trending update kpop