IU managed to ranked her recent songs on the chart, proving her as a strongest sound source for 'Popular Pick.'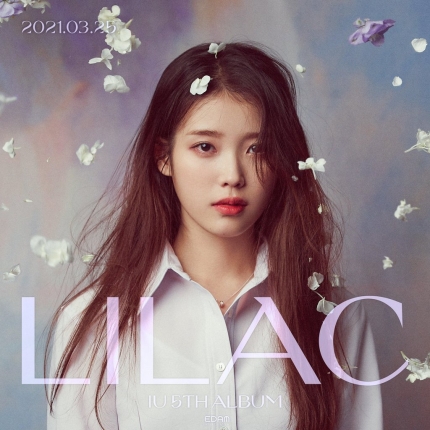 IU attracted attention as she raise her 16 songs on major domestic source site daily charts 'Top 100.'
All the songs in her latest album entered the top ranks and the songs she released in the past. It only proves IU as the 'strongest player in the sound source' once again.
On the 3rd, according to the daily chart, IU's 5th regular album's title song 'Lilac,' 'Celebrity,' and 'coin' ranked 1, 3, and 4.
All the 10 songs in IU's new album, such as 'Hi Spring Bye' (8th place), 'Flu' (9th place), 'Troll' (13th place), and 'My Sea' (14th place), topped the charts. The live concert video became a hot topic on YouTube. Her song, 'Hold my hand,' which started running in reverse from last February, rose to the top 10.
From 'Blooming' (20th place) and 'Love Poem' (68th place) released in 2019, to 'Eight' (21st place) released last year, and the drama 'Crash Landing on You' OST 'Give Me Your Heart' (55th place), and one song released two years ago still keep the charts.
Here's a steep ride to the "Not Spring, Love, Or Cherry blossoms; sang by HIGH4 and IU also ranked, which raise a total of 16 IU's songs in the 'Top 100.'
'Good Day' of IU also took place in Genie music "Top 100."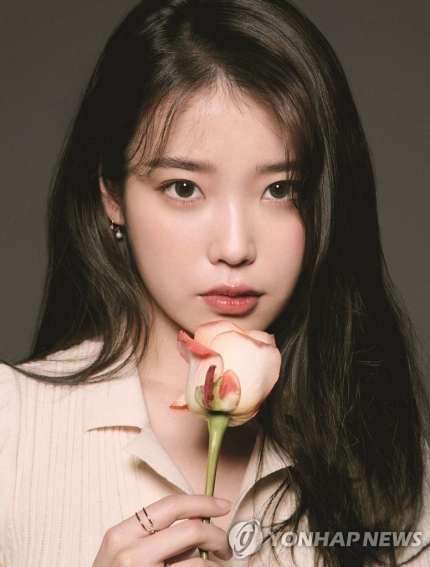 It is quite unusual for dozens of songs by a singer to be among the top 100 on the major music charts.
An official in the music industry gave a statement. The official said, "It is not common for all the latest songs to stay on top for more than a week. For past songs, not to chart out for more than a year. It's not easy."
IU has different aspects and climbs the charts. Other idol's fandom makes an effort to reach a certain scale when there is a new album. They ranked first on the real-time chart at night when the fan's firepower is so strong in other idol groups. But, the ranking goes down within a few days on the daily chart.
Also, a pop music critic gave a statement. "This album of IU is popular and established lines of fandom. IU offers the public to listen the songs that suit everyone's taste."
The public said, "IU is the only singer, that we listen to the songs within the entire album."
The viscosity influencing the music charts ranking from 10 to 20 fluctuations is what we call 'IU-generation.' This contributed to the chart control of IU.
In addition, an Information critic said, "I am listening to IU's music all the time since I was a teenager. I witnessed the process of how the 20 years old IU became a real-time star. I am also familiar with the three of her old songs that I still listen back over and over again."
More K-News:
Stray Kids Ranked First On iTunes Song Chart Worldwide
IU Continued Her Activities Along With The New Album, 'LILAC'
2021 kpop news
,
2021 kpop news updates
,
2021 kpop updates
,
iu 2021
,
IU 5th Album
,
IU Celebrity
,
iu kpop
,
IU music video
,
IU New Album
,
iu works
,
IU-Lilac
,
Kpop 2021
,
Kpop artist
,
Kpop artists
,
Kpop hottest singer
,
Kpop idols
,
Kpop news
,
Kpop trend
,
Kpop trending
,
KPop trending news
,
Kpop trending now
,
kpop trending update
,
Kpop-IU
,
KPOP2021
,
Kpopall
,
KPOPIDA
,
KPOPNEWS
,
Trending
,
trending 2021
,
trending kpop
,
Trending Kpop news
,
trending kpop update
,
trending news