Singer IU's pictorial has been released.
The jewelry brand J.ESTINA unveiled its 2021 summer advertising campaign with IU as its model on May 18th.
The concept of the summer advertising campaign is 'Summer Wave.'
It expresses the urban summer of jewelry and IU, inspired by the soft curves of fluctuating waves and droplets.
She showed off her elegant charm and chic look against the backdrop of a cool sky and blue water shadow.
In the first commercial cut, she showed off her alluring charm with long straight hair and a sky blue dress. The diamond jewelry adds luxury to the appearance of IU.
In the photo, when she is wearing a black mini dress with a cut detail, she puts one hand on her waist and stares at the camera, expressing an intense look in her eyes.
In another photo released on the same day, she showed off her sophisticated fashion sense by wearing a beige square-neck knitted top in a neatly and slightly wet-tied hairstyle.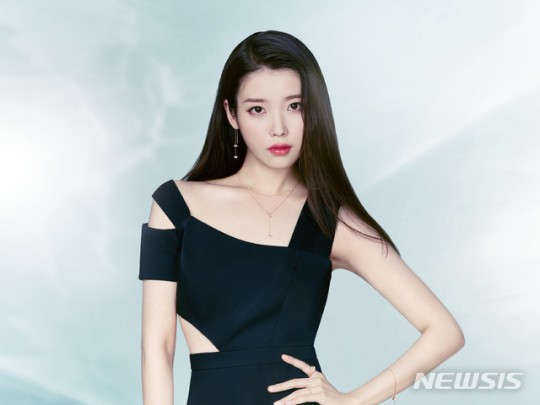 Read More About: BTS V 'Butter' Individual Concept Teaser Photo Released
2021 kpop news
,
2021 kpop updates
,
IU
,
iu 2021
,
iu kpop
,
IU pictorial
,
iu works
,
IU_Kpop
,
KPOP
,
Kpop 2021
,
Kpop artist
,
Kpop artists
,
Kpop idols
,
Kpop IU
,
Kpop news
,
Kpop trend
,
Kpop trending
,
KPop trending news
,
Kpop trending now
,
kpop trending update
,
Kpop_IU
,
Kpop-IU
,
KPOP2021
,
Kpopall
,
KPOPIDA
,
KPOPNEWS
,
Trending
,
trending 2021
,
trending kpop
,
Trending Kpop news
,
trending kpop update
,
trending news
,
trending update kpop