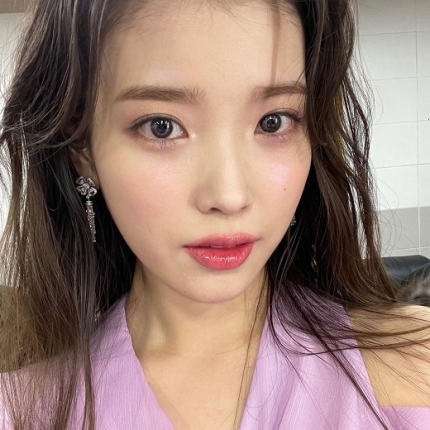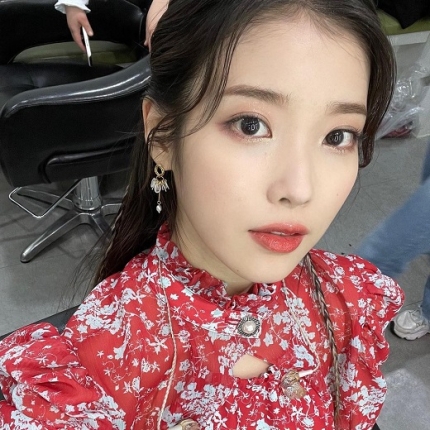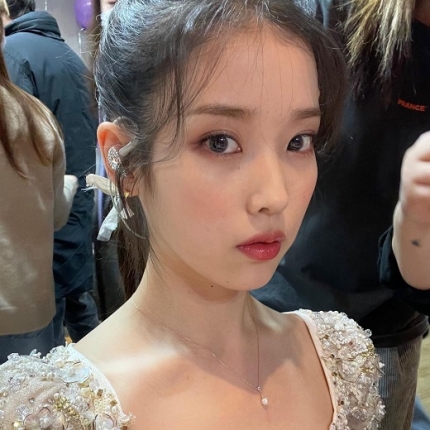 IU finished the grand opening picture to commemorate the music broadcasting activities with her new song, 'Lilac.'
On the 28th, IU posted on her Instagram, saying, " The music broadcast ends in four years! Thank you, KBS, MBC, and SBS 3, for decorating the stage all nicely and welcoming me." She expressed her gratitude to the staff, broadcaster's officials, dancers, etc.
She said, "It's Uaena. Was it fun? Then I like it too. I'm just getting used to the ending cut, but the activity is over. Next time if there's anything else that I will do, I will think about my ending pose a lot."
IU also raised taking the music behind the broadcast cut scenes and ending it with a post. To this, many netizens responded with "Good job," "Best," and "Pretty."
Meanwhile, IU has released her new album 'LILAC' on the 25th. See the teaser video here.
IU live up to her reputation and has proved her live performance skills.
On the same day, SBS featured 'Popular Music' which IU appeared with her new song 'LILAC.'
On that day, she appeared, wearing colorful costumes in harmony with the song title.
IU's goddess beauty matched the neat atmosphere. She presented a perfect live stage, which caught the eye of the viewers.
On the other hand, Ghost9, Rose, Mirae, VeriVery, MCND, Ciipher, iKON, Woodz, DRIPPIN, Weeekly, Jessie, Purple Kiss, and Pentagon also appeared.
2021 kpop news
,
2021 kpop news updates
,
Allkpop
,
iu 2021
,
IU Celebrity
,
iu kpop
,
IU music video
,
IU New Album
,
iu works
,
IU_Lilac
,
IU-Lilac
,
KPOP
,
Kpop 2021
,
Kpop artist
,
Kpop artists
,
Kpop hottest singer
,
Kpop idol
,
Kpop IU
,
Kpop news
,
Kpop trend
,
Kpop trending
,
KPop trending news
,
Kpop trending now
,
kpop trending update
,
Kpop_IU
,
Kpop-IU
,
KPOP2021
,
KPOPIDA
,
KPOPNEWS
,
Lilac
,
Trending
,
Trending Kpop news
,
trending news