IU showed off her new face.
Recently, 'W. Korea' magazine featured IU on its April issue.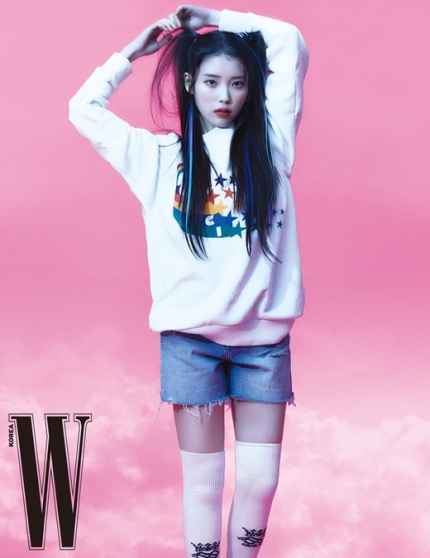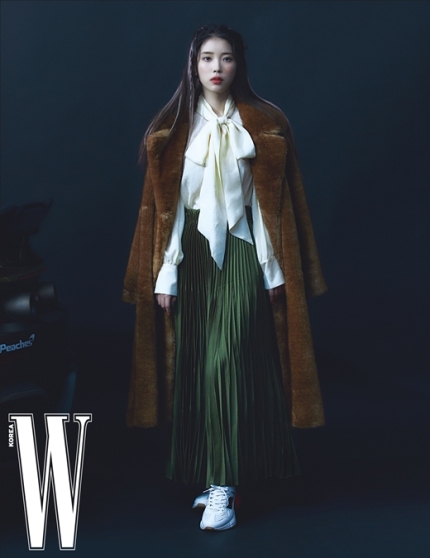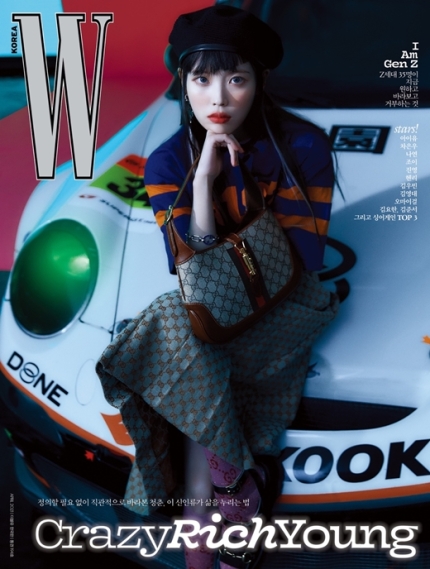 The Italian luxury brand Gucci unveiled a fashion pictorial with the singer and actress IU by W. Korea in April.
IU decorated the cover of W. Korea in the April issue. The print matches stand out, including her blue cropped T-shirt and pleated skirt of beige Gucci Overture collections. The white sweatshirt and denim short pants showed off her unique style.
Also, IU wore Rhyton sneakers with red-green multi-colored shoelaces. Her bags are Jackie 1961 Small Hobo Bag and Gucci Horsebit 1955 Small Shoulder Bag. She paired it with iconic accessories, creating a sensuous pictorial image.
An Ambassador of Gucci appealed for her as their model ahead of her fifth album release. The pictorial took place 25 days before the release of her 5th album. The full pictorial and interview are released at W. Korea in its April issue.
Earlier, On March 30th, SBS 'Popular Music' home page published two posts titled "PD Notebook Mission photo Of IU."
The pictures contained IU's stage performance on SBS 'Popular Music.'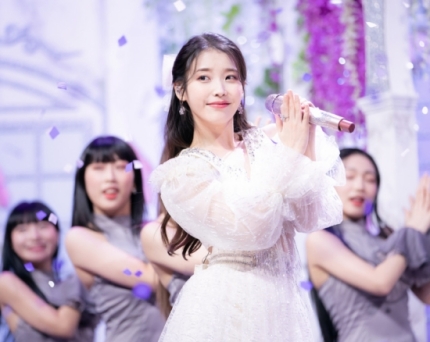 Her dazzling beauty caught the attention of netizens.
Meanwhile, IU has recently said the three major music broadcasting company she participated on her Instagram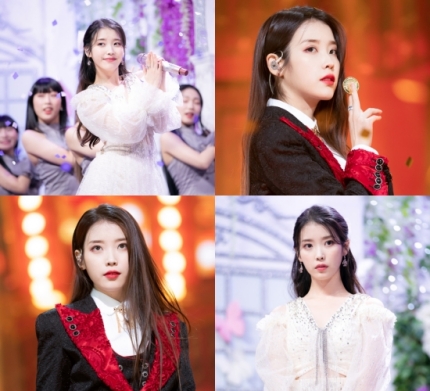 IU said, "The music broadcast has ended in 4 years!! We were so grateful that KBS, MBC, and SBS decorated my stage nicely and welcomed me sincerely. These 3 major companies did their best to transform me into a new look every time. Thank you for loving me. Also, our excellent dancer teams! I'm nothing without our dancer team. Thank you, I love you, and you have had a lot of trouble!"
You may also be interested in: IU Teaser from her LILAC Album