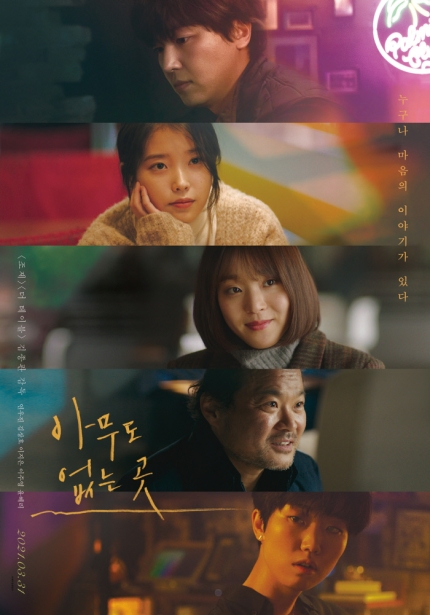 There is an online review for the movie of IU, 'Shades of the Heart.'
Singer and actress IU is brilliant. Even if she recites the slow lines, it was powerful, and the attraction was strong. But other stories are sobbing. They are drooping and can't stick together. It is the movie 'Shades of the Heart' (director Jong-Kwan Kim), where the audience's patience is important to grasp the message and meaning.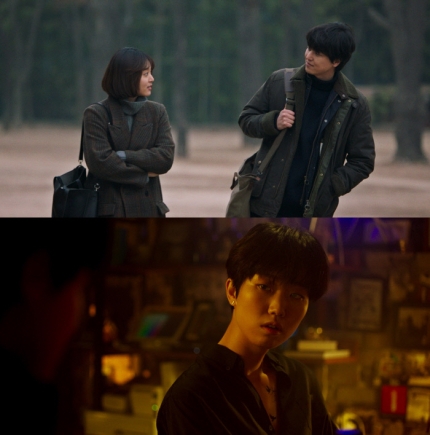 In 'Shades of the Heart,' a novelist, 'Changseok' (Yeon Woojin), returned to Seoul after seven years in the early spring. He then meets four people and draws a story where each person listens to the story and reacts. In the confessions of those who 'lost' something one by one, they look into the hidden story of 'Changseok.'
The film attempts to cover life and death, loss, hope, and despair, within the short stories. This includes the story of IU, who lost time. Kim Sang-ho, who lost his holiness. Lee and Ju Young lost the memory slowly and looked into Eugene's (Hyeri) very inner thoughts, who are carrying memories. That sense of speed may feel slow or very slow to someone. In their stories, there is no big contact other than 'Changseok.' So, it is necessary to keep contemplating what the director is trying to portray over the overall film.
Unfortunately, each story's charm is not as great as the 'Miyoung' episode when it comes to hard work. The story of 'Miyoung' that appears for the first time is simple. But, it succeeds in catching the attention of the audience with a staggering reversal. However, abstract stories continued making the appearance of the film more and more obscure. The movie might be confusing, and viewers might lose interest. The information on the case and the persons involved will only convey the message through the dialogue. It has only a one-dimensional taste. If you want the fun of an existing commercial movie, it may not be right for you. The strength is the actors. Usually, there's a part in the story that is not clear. But, Sang-Ho, Lee, Joo-Young, IU, and Yeon Woo-jin are great. It's good to see all these artists acting in one movie.
The movie will be released on the 31st.
Read More: Fans Highly Anticipates IU's 'Shades Of The Heart'