Singer IU celebrates her birthday on May 16. She is an artist who has been told that she is mature since her debut.
Her sincerity and doubts on various broadcasts were enough to cause surprise, "This young friend thinks like this."
Even if you're thinking maturely when you're young, your actual and mental age often become similar as you get older. But, IU has been a few steps ahead of what is expected for her age so far in 2021.
IU's coming-of-age song, 'Twenty-three' (album: Chat-Shire), which many sympathize with the most, is not actually a choice for a person who enjoys idol popularity at that age.
This is because it is not easy to decide what others like to hear and what others would praise. It is confusingly twisted inside as it is.
It is safe to say that IU's spiritual growth during her album 'Palette,' which symbolizes her 25-year-old self, is almost at the level of a master.
The level of dissolution shown by the lyrics 'I know that you hate me' in the title song 'Palette,' which is the same name as the album, goes beyond the criminal's level.
After accumulating some internal level, IU's gaze begins to face the inner side of others. The gaze leads to the birth of masterpieces such as 'Dear Name' and 'Love Poem.'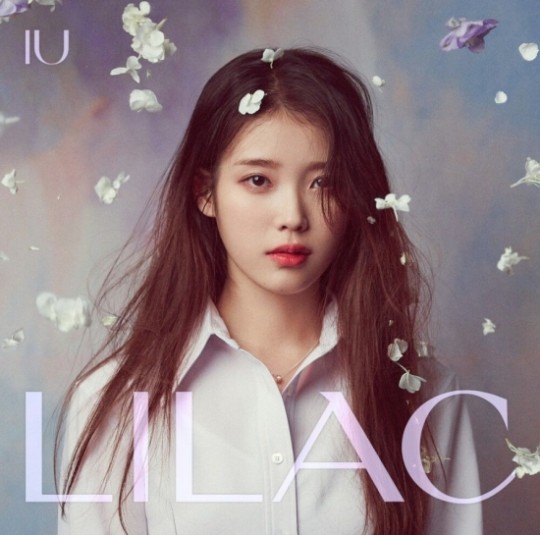 This year's fifth full-length album 'Lilac' is an album where you can appreciate IU's spiritual growth and cool self-objectification, which is located far high.
IU's last album in her 20s, which she enjoyed more spectacular success than anyone else. In fact, no one at all could have challenged the story of 'You Are The Best!' However, IU chose 'hard-core concern' instead of 'presentation.'
The title track 'Lilac,' with the same name as the album, is both the title track and the album's introduction.
IU depicts her feelings of leaving her 20s in 'Lilac' in a big and delicate picture.
Since the release of the 'Lilac' album, IU has been thinking about the overall picture of the album. The interpretation was the second track, 'Flu,' and the third track, 'Coin,' representing light and shadow during her 20s.
In 'Coin,' IU shows her pride in working well. Among them, the lyrics, "Play your cards somewhere else, it's no kids zone," show an implicit expression of IU's life as a singer in her teens and twenties.
Whereas, 'Flu' stands for 'unhealthy IU' hidden behind its splendor. In its own content, IU explains that the main character of 'Flu' loves IU, a celebrity, sometimes linked to "obsession with work" and "obsession with performance."
IU appeared in an entertainment show during this activity, thinking, "Has her hard work been a healthy hard work?" The haggard appearance of IU's 'Flu' and the setting of loving IU's 'Celebrity' remind her of 'unhealthy hard work.'
Ryan Jeon, the composer of 'Flu,' once said, "Thank you for saying that IU is a very important position in this album."
The reason for the remark may be that it is one of the songs that defines IU in her 20s.
The tracks that follow are songs that contain the emotions and thoughts that IU has felt in her life until she was 29. And the ending point of the story is 'Epilogue,' which is the 10th track. Through this song, IU completes her story, a singer in her 20s and preparing for the next.
In fact, the words 'twenty' and 'complete' are challenging to stick together. Who in the world in their 20s prepares an album with the mindset of "Giving gifts to those who read my 20s," presenting it to the world and making it complete in their 20s? It is hard not only for people in their 20s but also for those in their 30s, 40s, and 50s to give a 'meaningful completeness' to a part of their lives with their works.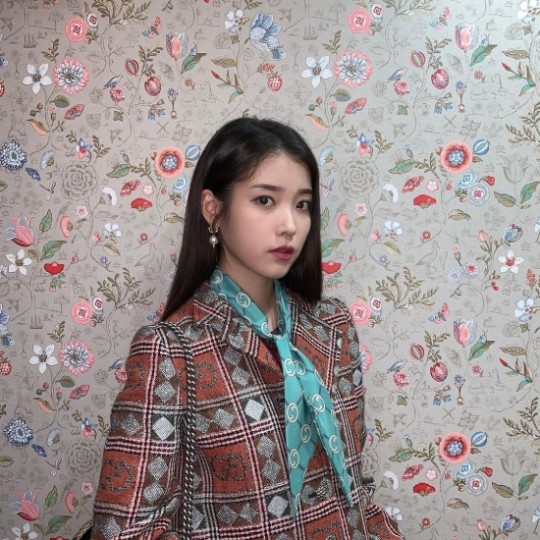 Chinese characters for each age group have almost opposite personalities to humans of that age.
It is difficult for people in their 30s (Irip) to stand firm, for those in their 40s (Bulhok) to be misled, for those in their 50s (jicheonmyeong) to know the command of heaven, and for those in their 60s (Isun) to return home.
The reason is simple: these words are based on the life of Confucius, not anyone else. No wonder the average person falls short of this standard.
IU, however, is a person, who's not 'ordinary' and will be in her 30s on the very day she turns 30.
IU in her 20s has a perfect scorecard for both quantitative and qualitative growth.
There's so much to learn in her life, but there's only one thing she needs to be wary of. She doesn't put her growth into herself. IU is just one and cannot be two.
Not everyone can be a celebrity like IU. Not everyone can be said to be as mature as IU. If you look at life for a long time, even if there is a potency comparable to IU, the time when the influence or impression bursts may not be in your 20s.
It means that even if you feel that your life speed is too slow compared to IU's life, you should not be too immersed in it.
In fact, IU has already conveyed a message this year to those who feel that they are not shining beings. Also, she leaves a message to those who feel that my life is slow.
With the lyrics of this song, I will end the story about IU's maturity.
The song 'Celebrity' is a pre-released song from the fifth studio album 'Lilac.'
"Its fine to take your time but I hope you notice, at last.. The one and only.. You are my celebrity"
Read More About: IU, 'The Red Queen Goddess' Celebrates Her Birthday
2021 kpop news
,
IU Celebrity
,
iu kpop
,
IU_Celebrity
,
IU_Lilac
,
IU-Lilac
,
KPOP
,
Kpop 2021
,
Kpop artist
,
Kpop artists
,
Kpop idols
,
Kpop IU
,
Kpop news
,
Kpop trend
,
Kpop trending
,
KPop trending news
,
Kpop trending now
,
kpop trending update
,
Kpop_IU
,
Kpop-IU
,
KPOP2021
,
Kpopall
,
KPOPIDA
,
KPOPNEWS
,
Lilac
,
Trending
,
trending 2021
,
trending kpop
,
Trending Kpop news
,
trending kpop update
,
trending news
,
trending update kpop