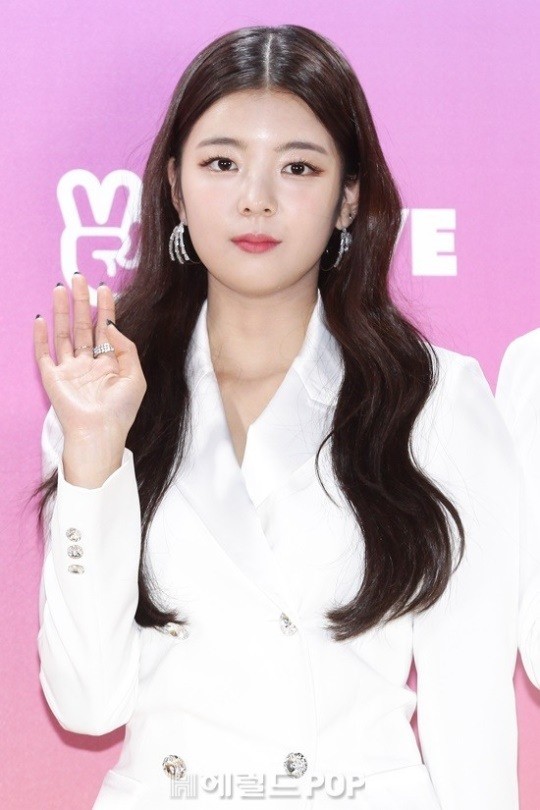 Group ITZY member Lia continued her activities amidst allegations of school violence.
On June 13th, Incheon Yeonsu Police Station decided not to appeal the charges against 'A,' accused of defamation under the Act on Promotion of Information and Communications Network Utilization and Information Protection.
On June 15th, ITZY Lia's agency, JYP Entertainment, said, "When we first filed a suit against 'A,' we were not filing a suit against a victim of school violence, but a suit against posts and comments that we determined to be malicious. Our company currently has a system of regularly taking legal action against malicious online posts. Under that system, we ended up also taking legal action against the above posts in December 2020."
The agency continued, "After our legal representative filed a complaint on Lia's behalf and responded with legal action, the police decided not to forward the case against the writers of the posts to the prosecution. The police decided not to forward the case to the prosecution as they did not have proof that the posts were false. But, they were not acknowledging that the posts were true. In other words, their decision not to forward the case to the prosecution does not mean they were confirming that Lia had participated in school violence."
The agency said, "We are planning to file an appeal to the police. We want to request a re-investigation for defamation through false information. We want the truth to be clearly revealed through a more in-depth investigation."
As a result, ITZY Lia requested the police to re-investigate the alleged school violence. Lia continued her broadcasting activities as scheduled without clearing away the suspicion of school violence.

On June 16th, Lia will appear on the fashion brand Burberry special show. The schedule went ahead as planned, so fans are paying attention to it.
In addition, ITZY, to which Lia belongs, will appear at the CJ ENM Korean Culture Festival 'KCON:TACT 4 U.'
This will take place on June 24th. Also, they will appear on the 'Dream Concert, which will take place on June 26th.
Despite the school violence allegations, Lia is still continuing her activities. But, attention is focusing on whether she will escape the allegations of school violence through reinvestigation.
Read More About: NOEL 'Killing Voice' On Dingo Music, Bringing Back Memories
2021 kpop
,
2021 kpop news
,
2021 kpop news updates
,
2021 kpop updates
,
2021 updates on kpop
,
ITZY
,
ITZY KPOP
,
ITZY LIA
,
itzy news
,
ITZY_LIA
,
itzy-Lia
,
JYP Entertainment
,
JYP ITZY
,
KPOP
,
Kpop 2021
,
Kpop artist
,
Kpop artists
,
Kpop idols
,
kpop issue updates
,
Kpop issues
,
kpop itzy
,
Kpop news
,
Kpop trend
,
Kpop trending
,
KPop trending news
,
Kpop trending now
,
kpop trending update
,
KPOP_ITZY
,
KPOP2021
,
Kpopall
,
KPOPIDA
,
KPOPNEWS
,
Lia
,
Lia_ITZY
,
Trending
,
trending 2021
,
trending kpop
,
Trending Kpop news
,
trending kpop update
,
trending news
,
trending update kpop