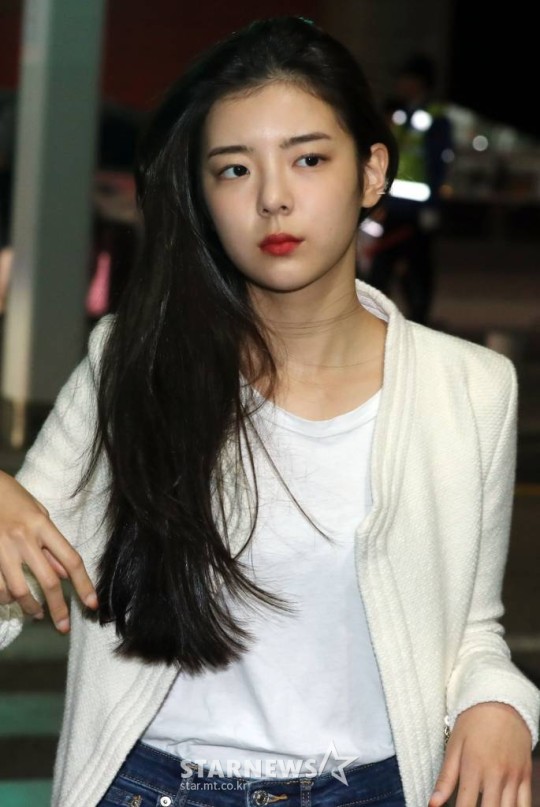 Earlier, Classmate 'A' raised allegations of school violence against ITZY member Lia. After series of investigations, 'A' was acquitted and JYP expressed its dismayed position.
An official from JYP Entertainment gave their statement on Starnews Korea on June 13th, "We learned about the results through the press and are investigating the progress. It isn't easy to accept the results as they are. We will decide how to respond when the progress is more clearer."
Earlier, the Incheon Yeonsu Police Station announced that 'A,' a woman in her 20s accused of violating the Act on Promotion of Information and Communications Network Utilization and Information Protection (Defamation), has no charges.
In February of this year, 'A' posted on an online community. The post says, 'I am a victim of school violence from a famous female idol born in 2000.'
In the post, 'A' said, "The perpetrator borrowed money and did not pay it back. Instead, she bullied her friend for no reason." 'A' pointed out ITZY Lia as the perpetrator.
JYP said, "This case is an ongoing investigation after we sued 'A' for defamation by spreading false information last year. We are waiting for the results according to legal procedures. This issue is also a clear false fact. Therefore, we will also take strong legal action against people damaging artists' reputation and obstructing their activities through malicious comments and dissemination of false information."
However, after the investigation, the police judged that there was insufficient evidence that the article about school violence is not true. Also, the police saw the article and judged that it does not intend to slander ITZY Lia. But merely to express what 'A' experienced.
Read More About: IU Buys A Penthouse Amounting To 13 Billion Won In Full Cash
ITZY
,
ITZY KPOP
,
itzy news
,
ITZY_LIA
,
itzy-Lia
,
JYP
,
JYP Entertainment
,
JYP ITZY
,
KPOP
,
Kpop 2021
,
Kpop artist
,
Kpop artists
,
Kpop idols
,
kpop issue updates
,
Kpop issues
,
kpop itzy
,
Kpop news
,
Kpop trend
,
Kpop trending
,
KPop trending news
,
Kpop trending now
,
kpop trending update
,
KPOP_ITZY
,
KPOP2021
,
Kpopall
,
KPOPIDA
,
KPOPNEWS
,
Trending
,
trending 2021
,
trending kpop
,
Trending Kpop news
,
trending kpop update
,
trending news
,
trending update kpop