ITZY member Lia showed off her charm-rich side.

JYP Entertainment released the personal teaser content of ITZY's new album 'GUESS WHO' on their official website on the 20th. Following Yeji, Lia appeared as the main character.

The anti-war atmosphere stood out. They released two versions of 'Night' and 'Day.' The 'Night' version was intense. Lia appeared with bangs, smokey makeup, and bold metal accessories.

The teaser content partially revealed the atmosphere of the new song. ITZY Lia radiated a strong gaze, as if seeing through her opponent. At the video teaser, she got a mysterious call and imposed a meaningful smile.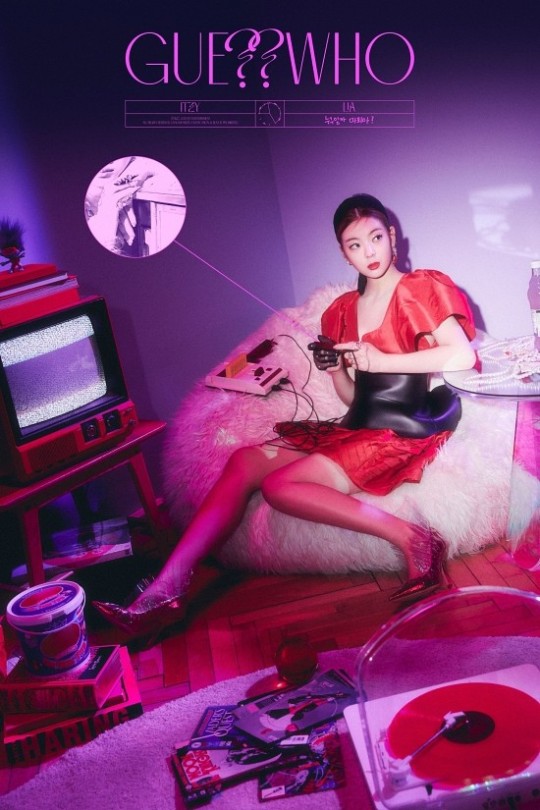 This version was different. She tried to reverse with a clear mood. Lia held the video game console in her hand. In the video, her face was half-covered, giving off a subtle atmosphere. It triggered the curiosity of the viewers.

The title track of'Guess Who' is 'Mafia In the morning.' The album is made possible with Jinyoung Park's efforts and leading domestic and foreign writers such as Earattack, KASS, Danke, and LYRE.

The agency asked for expectations, saying, "Every come back that there is, we have presented an unrivaled concept and powerful performance. This time, we will show a more wild charm."
Meanwhile, ITZY will announce a new report on music sites around the world at 1 pm on the 30th.
Read More About: JYP Signs Strategic Collaboration With TME
2021 kpop news
,
2021 kpop news updates
,
2021 kpop updates
,
kpop itz
,
kpop itzy
,
Kpop today
,
Kpop trend
,
Kpop trending
,
KPop trending news
,
Kpop trending now
,
kpop trending update
,
KPOP2021
,
KPOPNEWS
,
Trending
,
trending 2021
,
trending kpop
,
Trending Kpop news
,
trending kpop update
,
trending news
,
trending update kpop