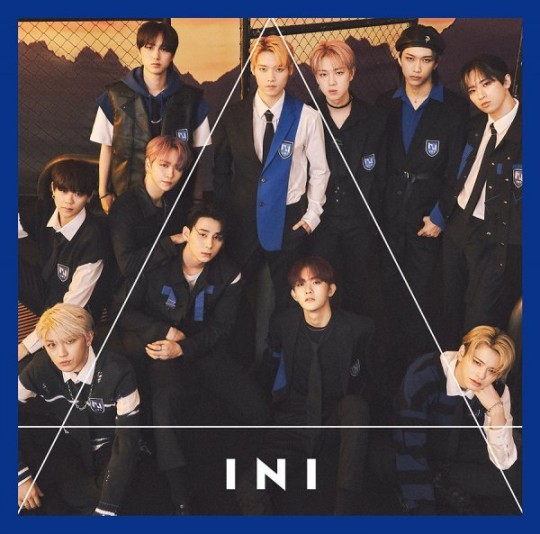 Boy group INI has won the 'Rookie of the Year' award at the 63rd Japan Record Awards.
The Japan Record Awards, hosted by the Japan Composers Association, selects winners by the votes of reporters from each newspaper. It is an award ceremony with a long tradition and authority. It started in 1959 and continued until the 63rd this year.
INI won the 'Rookie of the Year' award at the 63rd Japan Record Awards. Less than a month after debuting, they are setting remarkable records. It includes releasing the debut single 'A' in Japan, No. 1 in the Oricon Daily & Weekly chart, No. 1 in Billboard Japan's weekly single sales chart 'Top Single Sales,' and No. 5 in the first week of male artist debut single sales. Also, they once again proved their popularity by adding the 'Rookie of the Year' award at the Japan Record Awards.
Heeseok Lim, head of CJ ENM's music global business team, said, "The local performance of INI and JO1, which debuted earlier, is a representative success story through the combination of KPOP content production capabilities and solid JPOP infrastructure. In addition, many say that it has successfully settled in the Japanese music market, which has high entry barriers and presented a new paradigm in the Japanese music industry for artist development methods."
"The boy group INI, created by combining its know-how in producing artists and Japan's management promotion capabilities, has achieved more amazing results than expected upon its debut. So, officials from both countries are not only encouraging but also closely watching how much they will grow," he added.
INI is South Korea and Japan's joint venture through Produce 101 Japan Season 2. It consists of 11 selected members: Ikezaki Rihito, Ozaki Takumi, Kimura Masaya, Goto Takeru, Sano Yudai, Xu Fengfan, Takatsuka Hiromu, Tajima Shogo, Nishi Hiroto, Fujimaki Kyosuke, and Matsuda Jin.
INI is heating up Japan at the same time as its debut. They are conducting debut activities and overall business through Lapone Entertainment. It is a joint venture between CJ ENM Korea and Yoshimoto Entertainment in Japan.
Read More About: IU Takes The Win On SBS Inkigayo + Performances Of Younha, MONSTA X, Weki Meki & More…
best Kpop girl group
,
best kpop news site
,
best kpopstar
,
breaking news kpop
,
daily kpop news
,
Fandom
,
Hip-hop Idol JIN
,
Jin
,
JIN news
,
Korean celeb news
,
Korean singer
,
Korean singer songwriter
,
KPOP
,
Kpop album
,
Kpop beauty routine
,
Kpop boy group
,
kpop celebrity news
,
Kpop chart and news
,
Kpop colllaboration
,
KPOP comeback
,
Kpop current news
,
kpop daily news
,
Kpop fashion
,
Kpop girls group
,
kpop idol JIN
,
Kpop idols
,
Kpop issues
,
Kpop latest news
,
Kpop music chart
,
Kpop news
,
Kpop news articles
,
Kpop news sites
,
kpop news update
,
Kpop recent news
,
Kpop skin care routine
,
Kpop skincare routine
,
KPop trending news
,
KPOPNEWS
,
Singer JIN
,
South Korean singer songwriter
,
the best kpop girl group
,
the best kpop girl group of 2021
,
the best kpop group of 2021
,
the top kpop group
,
top kpop boy group
,
top kpop girl group