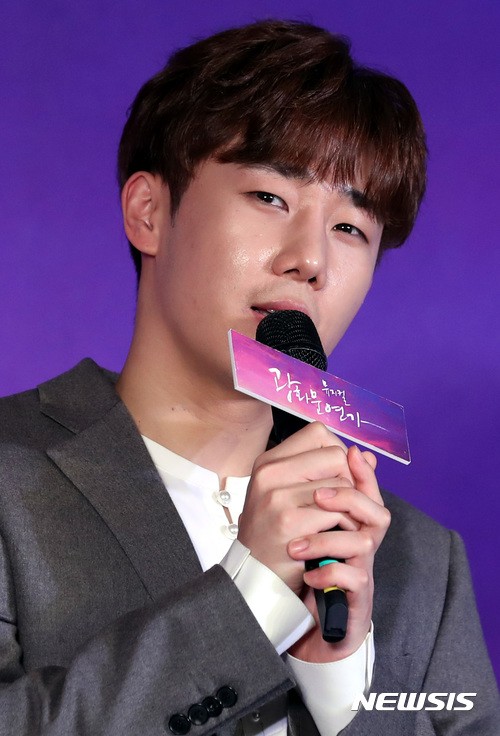 INFINITE member and leader Seong-Gyu Kim decides to end his exclusive contract with Woollim Entertainment.
On the 7th of March, Woollim Entertainment announced that Infinite's member Seong-Gyu Kim ended his exclusive contract in their official press release. "He decided to end his exclusive contact with our company after being with us for 11 years. On March 6th, his contract with Wollim Entertainment ended."
The agency added, "Ahead of the expiration, we agreed not to proceed with the renewal of his exclusive contract. This is after a long discussion with Seong-Gyu Kim and us."
"He has been doing his best in various fields as Infinite's leader since 2010. We would like to express our sincere thanks to Seong-Gyu Kim. He has been with us for a long time." the agency stated.
Lastly, "We sincerely support Seong-Gyu's new start. We also want to thank all the fans who gave generous support to his music and activities."
Seong-Gyu made his debut with Infinite in 2010. In December of last year, he released his third solo mini-album 'INSIDE ME.'
Read More: Mamamoo Renewed Their Contract With RBW
Infinite
,
Infinite entertainment
,
Infinite Seounggyu
,
KPOP
,
Kpop artist
,
Kpop artists
,
Kpop boy group
,
Kpop boy idols
,
Kpop hottest singer
,
Kpop idols
,
Kpop issues
,
Kpop news
,
Kpop trending
,
Kpop websites
,
KPOP2021
,
KPOPIDA
,
KPOPNEWS
,
Kpopstars
,
seonggyu Infinite
,
Trending Kpop news
,
Woollim entertainment